2020 Grant Partner - Climate Anxiety Solutions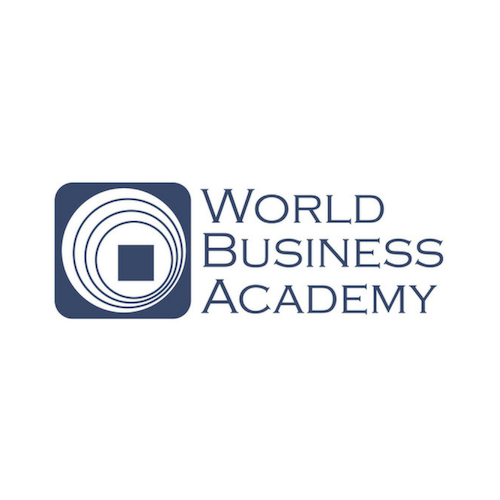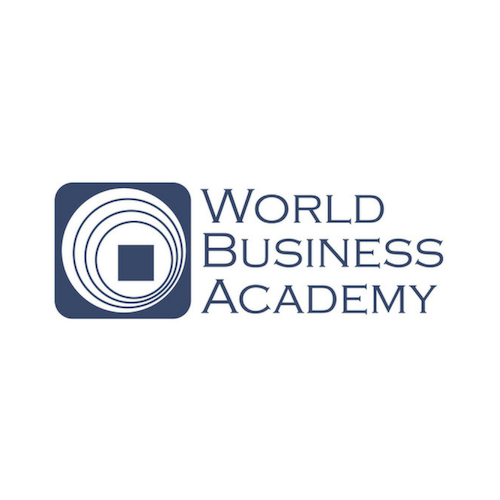 A collaboration between World Business Academy, PsychAlive and The Optimist Daily; Climate Anxiety Solutions "pause" will lay the groundwork for a constructive dialogue regarding the increasing prevalence of climate-induced anxiety affecting many of us today, but most prominently among young people, scientists, and anyone personally touched by environmental catastrophes linked to the changing climate.
One of the best things we can do as individuals and as community members is to recognize the emotional toll that this uncertainty exacts upon us and connect more deeply with other people, finding avenues for productive action and developing personal resilience in the face of trying circumstances. What makes this proposal unique is that the free webinar and related resources produced from a series of four "pauses" will be made available to a global audience to provide the resources needed for coping with climate anxiety.

---
---
---
---
UPDATES FROM THE FIELD:
Interview with Lauren Goodman from World Business Academy - by Shilpa Jain, ITP Advisory Committee 10/14/20
INTRO:
Lauren Goodman is the Communications Coordinator at
World Business Academy
, a nonprofit think tank in Santa Barbara CA. Since 1986/87 the main goal of WBA has been to help the business community take more responsibility whether it's socially, environmentally, politically - many different realms. Their ITP grant helped them become a closer, more aware team.
WBA for the last decade or so has focused primarily environmental issues/climate change. It's founder and CEO are very aware and always researching forward thinking ideas. Goal is to have solutions to problems.
Lauren also works closely with
Optimist Daily
which is a positive publishing news source which is so relevant this year.
The 3rd organization as part of this project is
Psych Alive
, an online resource for mental health and psychology. They provide articles, ecourses, and webinars, free & paid for continuing ed credit. WBA and Psych Alive work together frequently, catalyzing ideas.
Heard about ITP, via someone at OA and MK has been a long time subscriber. Love the tagline about climate challenge trailblazers – its who they aspire to be.
WHAT BROUGHT YOU TO ITP?
We wanted to come to climate change from a mental health spin especially this year when a lot of people may be experiencing mental health issues due to the pandemic.
Heard about ITP via someone at Optimist Daily where Maggie has been a long time subscriber. They love the tagline about climate challenge trailblazers – it's who they aspire to be.

Their Pause brought them together to reflect with each organization bringing different sides to the solution. The organizations wanted to share a free resource in the end.

HOW DID YOU ACCOMPLISH YOUR PAUSE?
Strictly via zoom. Got together as a total team about 4 times and in smaller teams over a dozen times. Started with a core team then extended to entire organization to bring more input. Before discussing webinar on planning calls, they would first reflect on how they as individuals were feeling. Great to have perspective from 3 sides: climate change, mental health, news/optimistic publication side.
HOW IS THE RELATIONSHIP AMONG THE 3 ORGANIZATIONS CONTINUING?
Lauren is a lot closer with people from other teams than she was before. It all started on a good foundation, common goal, connected. People's strengths shined e.g. tech, webinar presence, communications, marketing. Everyone had a chance to work on what they enjoy. The spirit of working with a non-profit is that you have freedom to take your passions and materialize them. Hope to come together in the future and reflect more on webinars, and think about how to be a resource for others.


DETAILS ON WEBINARS:
Truly believe they were a useful tool to those who joined. There were 2 webinars; the first was in August with Dr. Renee Lertzman – a well known climate psychologist (which is a very niche field). It was titled
From Anxiety to Action: How to stay sane while fighting climate change
. Specifically focused on climate change and how to recognize your triggers and what your feeling in relation to climate in order to become a more effective activist. People can be stressed to the point they don't do anything - negative, angry, sad, overwhelmed - which are all negative feelings. Almost 1000 people signed up for 1st webinar, they had Q&A session with Dr Lertzman. Available on Psych Live website to view for free along with resources.
https://www.psychalive.org/pl_resources/28337/
The 2nd webinar was in October. Refined advertising and had more people sign up - about 1100. Lise Van Susteren and Stacy Colino authors of Emotional Inflammation, a book that came out in April at a very useful and practical time. The webinar focused on recognizing personal triggers and understanding how you and loved ones react in different types of situations. Started with a quiz to determine your "reactor" type. Eg. revved up, retreating, molten or nervous reactor, it can change based on situations, age etc. The webinar focused on coping techniques, how to put distance between yourself and big issues, on compassion – if you understand your own triggers and reactions you can be compassionate towards others reactions. Rather than be upset at someone who doesn't see things from your perspective, it can help you understand that they are a different type of reactor. We call this an upstander vs bystander. So grateful this book exists. There are resources to access on the Psych Alive website on this webinar including the reactor quiz.
https://www.psychalive.org/pl_resources/28434/
WHAT DO YOU SEE EMERGING AS A RESULT OF THE PAUSE?
There is talk of doing more webinars as they are an efficient use of time and a way to get WBA out there. Along with more webinars more collaboration between the 3 organizations as they are all in the same area of Santa Barbara and they are all friends at this point. Lots of internal reflection, turning negative feelings into positive reaction. Practice what you preach.

You need to be doing ok to help others be ok.

ARE THERE WAYS YOU CAN IMAGING BEING SUPPORTED BY THE ITP COMMUNITY?
An assigned meeting with another group in the ITP community to learn more about what they are doing would be great. A chance to cross pollinate. Infinite ways to connect and meet the others since there is no in person Summit this year. And meeting the ITP team as well to give thanks.