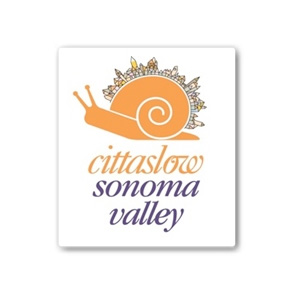 With an organizational facilitation grant in 2011, Cittaslow Sonoma Valley will undertake further definition of its partnership with Cittaslow USA. It will continue to define its environmental projects; and, it will broaden its efforts to engage the whole community and its many diverse constituencies in efforts to remediate the implications of climate change. Two of its citizen science and participation projects include the following:
"Cittaslow Pollinator Stewards Collaborative," or "Pollinator Pals". This project is focused on civic participation and educational efforts, to save bees and other pollinators; encourage pollinator attracting plants to be grown in gardens throughout Sonoma Valley; facilitate local food security; and, reduce carbon by focusing on local food production. Cittaslow Sonoma Valley's Pollinator Pals project will serve as a model for replication in other Cittaslow municipalities throughout its USA network.
"The Big Game". This project is a community-wide citizen participation and education model born our of the 2010 collaboration of Cittaslow Sonoma Valley team members who took a pause and convened as a result of ITP funding. The Big Game is also designed to be a broad collaboration of local constituencies that will positively affect the impacts of climate change by individual residents and by the community at large.
For more information on this Grant Partner, please visit our Blog page and search by category.