SuperPower Magic Motion Machine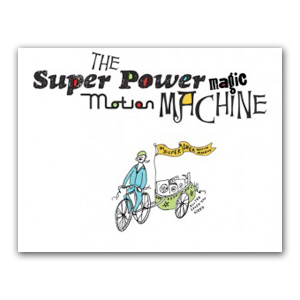 The Village Green(er) with the SuperPower Magic Motion Machine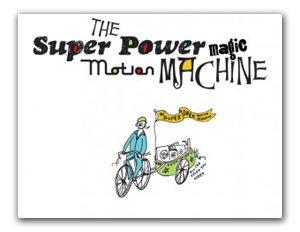 The SuperPower Magic Motion Machine (SPM3) is a pedal-powered mobile art installation to raise awareness about energy consumption and human innovation: a custom-made bicycle with a trailer attachment that will carry the components to convert human power into electricity, initiating a public discourse about energy generation, consumption, and community empowerment.
Its launch will be a temporary art and performance piece in Lancaster, PA highlighting the integral relationship between human creativity and generating sustainable energy. In order for the machine and performance to function, participants much collectively produce both the power (by riding the bicycle) and the ideas (collected during the performance) that will run the installation. The launch will (1) serve to introduce SPM3 and it's possibilities to the public, (2) generate conversations on energy use and new technologies, (3) identify key partners and collaborators for future SPM3 applications, (4) stimulate the construction of local, creative solutions to climate change issues.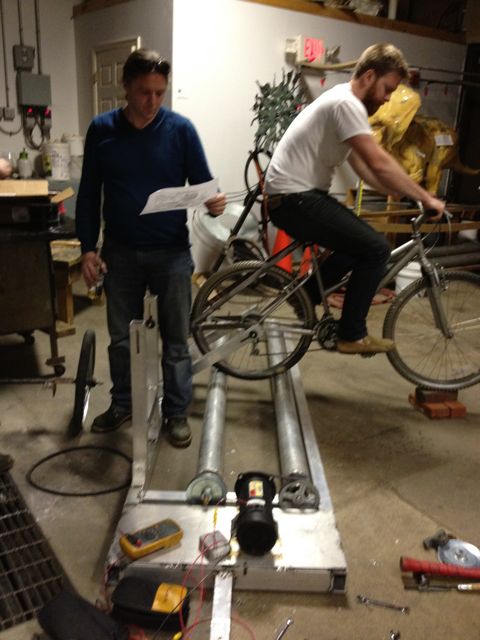 For more information on this Grant Partner, please visit our Blog page and search by category.