The Village Green(er) & SPM3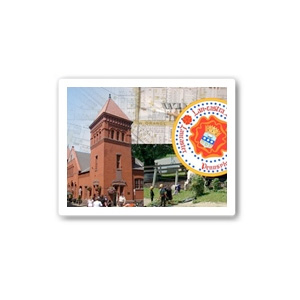 An ecologist (Nicole Heller), artist (Libby Modern) and poet (Marci Nelligan) come together to re-imagine the village green as a public commons where local concerns embrace global realities. Historically a place where American democracy, social engagement and community building take place, the village green becomes the Village Green(er)-a theater where community engagement and empowerment can affect climate change.

The voices, geography and climate of Lancaster, Pennsylvania become the muse for an evolving public art installation that marries scientific research with the daily lives, imaginations and memories of the community.