2020 Grant Partner - Uplift Climate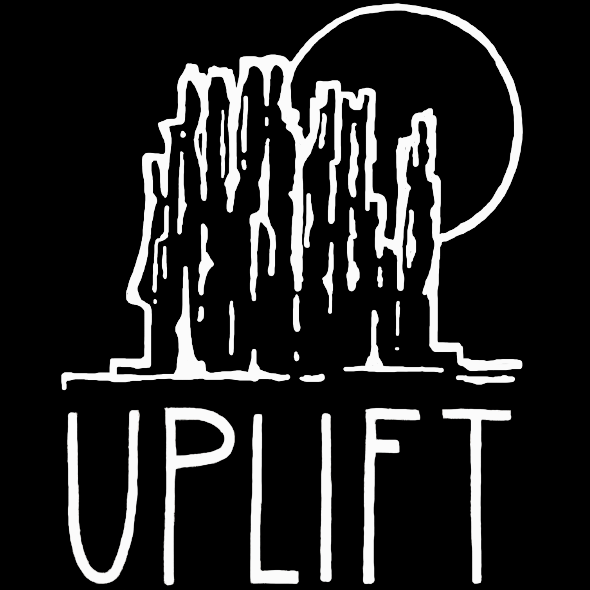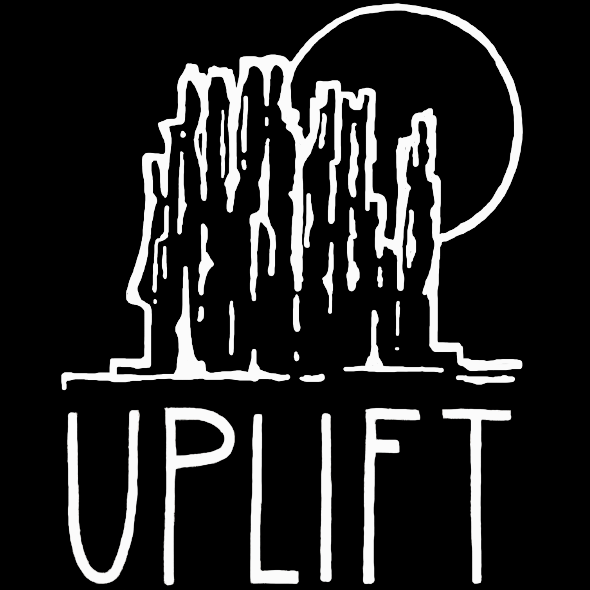 The Uplift Regeneration retreat is a one week "pause" to imagine regenerative pathways forward as we work to dismantle extractive systems. Many Uplift organizers run local fossil fuel resistance campaigns and come from communities on the frontlines of extreme extraction. So often, our organizers get overwhelmed by all we are up against--pollution, drought, colonialism, etc. We have recognized a pattern of burnout in our movement and know that to create a thriving, just world we must invest in organizing models that rejuvenate and sustain one another. Thus, the purpose of our pause is to imagine prefigurative ways to organize for climate justice that allow us to create regenerative systems at the organization and societal level.
During our pause, we will reflect on our hard work over the past year, explore regenerative organizing strategies, and launch our 2020 organizing fellowship for rising leaders. Collaborators and conveners will include the Uplift Leadership Council, incoming fellows, and social justice trainers from across the Southwest. By the end of the week, we will strengthen relationships, strategize inter-regional collaborations, and ground in our visions for climate justice. Rather than just outlining what we're fighting against, we will use this pause to dream up what we are fighting for. A tangible product of the week-long retreat will be a regenerative organizing plan that will guide and sustain our youth-led climate justice movement for the long haul.
---
---
---
GRANT REPORT INTERVIEW WITH LYRICA MALDONADO OF UPLIFT CLIMATE
By Kelly McVicker, ITP Grants Administrator
Uplift Climate's youth-led network experienced a year of grief, growth and learning in 2020. In addition to the general effects of pandemic anxiety on top of eco-anxiety experienced by these young leaders, several of their community experienced the loss of family members due to COVID. Recognizing the need to connect and heal, members of the network came together for a series of online convenings on Saturdays throughout the fall and winter. The organization worked with skilled facilitators from the climate movement in the Southwest, which helped them to deepen their relationships and learn concrete ways to support each other, build community, and find creative concrete ways to keep their momentum alive within the context of virtual gatherings. Uplift added new paid staff in 2020, giving them a more solid foundation for the year ahead.

---
---
---


UPDATES FROM THE FIELD:

Interview with Lyrica Maldonado, Co-Director, Uplift - by Peter Mattair, ITP Advisor, October 9, 2020

Lyrica Maldonado is Co-Director of Uplift Climate, a new ITP Grant Partner.

Uplift Climate:

1. Is a youth organization known among other things for an important annual gathering. Uplift is a grassroots accelerator.

2. Aims to help dismantle extractive systems, fossil fuel industry.

3. Connects, trains, and mobilizes young people for climate justice across the Colorado Plateau and greater Southwest. Helps young organizers become effective changemakers.

4. Both increases the capacity of diverse local movements for social and environmental justice; and connects regional struggles to the global climate justice movement.

5. Participates in the Power Shift Network and is affiliated with Sustain U.S.

6. Wants to build tangible structures of support that facilitate hope and resilience for young leaders in their region.


Uplift was funded by ITP for a Regenerative Retreat bringing together the Uplift Leadership Council and the 2020 Uplift Fellows.

Plans changed of course. What was to have been a two-part in-person retreat in a ponderosa forest just outside Flagstaff has become a series of virtual gatherings.

The original design for the Pause had the Council getting together on their own for several days, then being joined by the Fellows for several days, with good trusted facilitators throughout.

The intention remains the same, and here's a reminder of intention from the Uplift proposal:

"We believe that if we cannot organize ourselves in ways that feel regenerative and just, it will be impossible to dismantle exploitative and extractive systems at a larger scale. Thus, our regenerative organizing plan will create a framework for a new way of organizing that will sustain our rising leaders for long term climate justice wins."

"What emerges from these conversations will be turned into some kind of visual offering (zine, story map, social media graphics) that we are excited to give back to our regional and local communities and movements."


Three Framing Questions:

1. How have things shifted for you since your Pause grant submission way back in January?
2. What new areas of opportunity are emerging, if any? What excites or interests you that wasn't there before?
3. What do you need in the way of support? Beyond continued funding (which we'll have the opportunity to discuss at another time), what are some ways that the ITP community could nourish you and your work?

Lyrica:
"In January, I was not in my position (as Co-Director) yet. I was an unpaid organizer. I became Co-Director in April, before Covid-19. I had been in a rural part of Guatemala earlier in Covid-19 (Lyrica is from Western Guatemala) and was unable to leave for a month. It was a shocking way to come into the work.

Ella, my Co-Director, had a family member pass from Covid-19. So one of the things that has shifted since our application in January is that we understood and still do that people need to grieve. To be with family.

New Mexico has been hit hard (Lyrica lives in Albuquerque). Native people, front-line communities. Our youth come from these communities. Our youth organizers realized this spring they have to be willing to slow their work down so they can respond to immediate crises. We too (the Co-Directors and Council). That changed our work.

The region is already under stress. Its Native communities were already under stress. The whole infrastructure is under stress. We've reimagined our work to be entirely online for the time being. But we have members without Internet access, or without reliable access. We have members who have had to quarantine. We've had to get very creative, in ways that honor this moment. I'm proud of how we've shifted into the moment, into the grief, into the slowness.

We're youth-led; so all our organizations' paid and unpaid people are 30 or under. I was born in the late 1990s. For my age group there has always been a sense of uncertainty about the future. We were raised and came of age in the time of climate change. For Gen Z which includes from me to everyone in high school, we don't know what our future is going to look like. But this is an opportunity to envision dramatic change.

Always living with a sense of uncertainty made us good at being creative, imaginative. The political landscape has changed and is changing. This is inherently political work. It's frustrating that it took this administration for people to see there is something terribly wrong with the way we are operating as a nation. My father, for example, hasn't felt that he had political agency. As a result of being valued as labor but not as a person. But people are becoming politically self-determined. In ways people haven't in the past.

Covid-19 is not just an isolated event, a random event. It comes out of a lot of overlapping systems that are outdated and no longer functioning. We don't just have Covid-19, we have fires, hurricanes. It's not just about voting but coming into our humanity. Breakdown handled right can lead to breakthrough. The world's course is not viable. We cannot last much longer the way we are right now.

Uplift is creating a Regenerative Organizing Plan. Burnout is especially prevalent now. It is more important than ever to practice regenerative activism. We would like to know how the other Grant Partners are practicing sustainability for self and others in order the make the change work more successful.

How in the past have they practiced Regenerative Organizing?

And how are they practicing it now?

How have others shifted in this moment?

How has everyone responded to the recent uprisings?

How are race and class issues moving?

How are we all reorienting ourselves?

So something that would help in this time would be Collective Knowledge Sharing."