Category - CELI
Modified - 11/23/21
2022 CELI Fellowship Program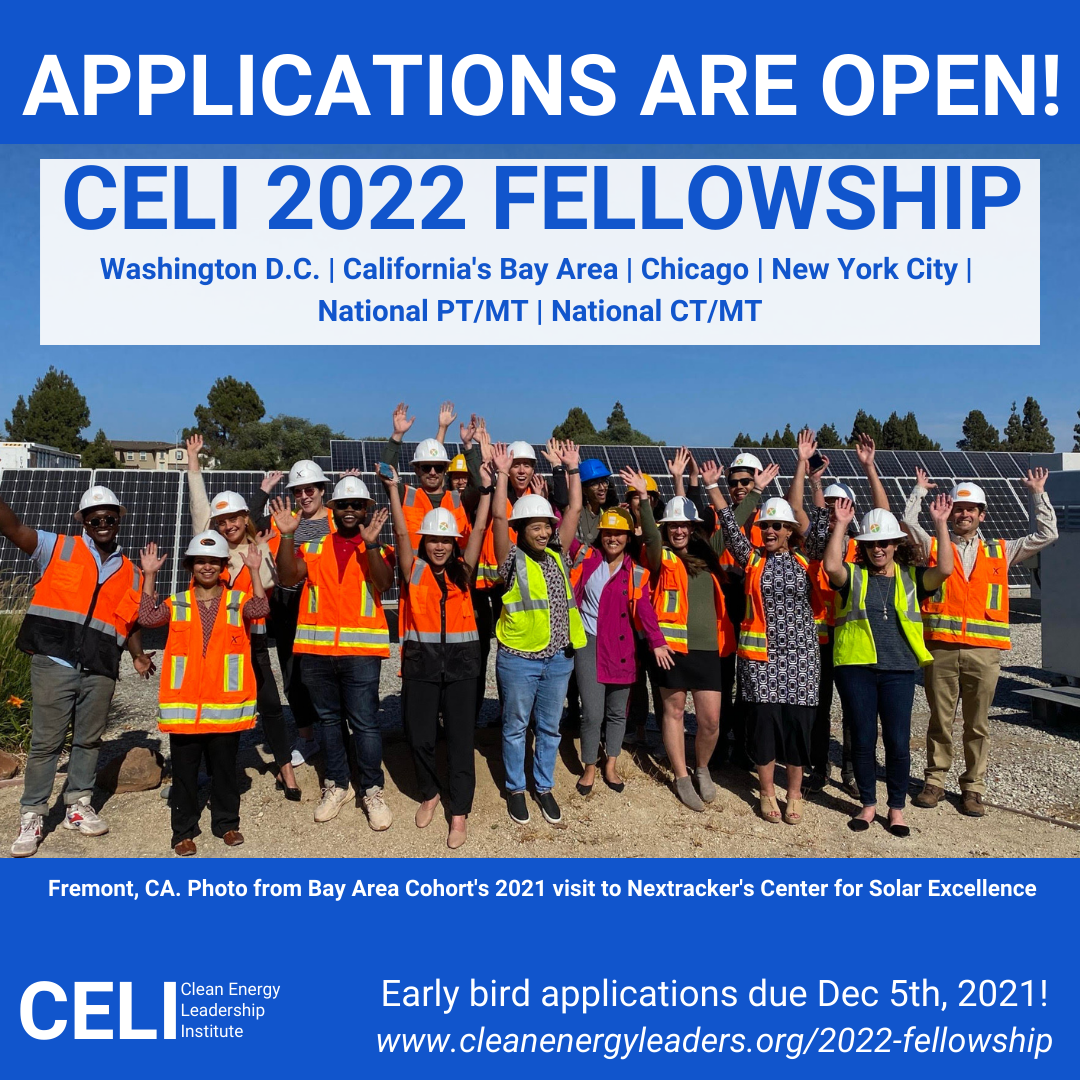 Summary: Clean Energy Leadership Institute (CELI) is now accepting applications for it's 2022 Fellowship Program
The applications for the 2022 Fellowship Program are now LIVE!!! Early bird applications (no fee) are due December 5, 2021.
Here's what you need to know:
All apps are due by Jan 7, 2022.
Fellowships will begin Mar 1, 2022 and run through Jun 30, 2022; followed by a 2 month summer break to work on capstones; and then three monthly deep dives in the fall.
The 2022 Fellowships will be open to 6 cohorts of 35-40 fellows each. We are offering 4 city-based Fellowships, and 2 national programs, split up by CT/ET and PT/MT.
Curriculum-At-A-Glance now includes some new sessions, which we are super excited about!
Apply here -
2022 Fellowship Application Portal
.
What are eligibility requirements?
Are you unsure of whether or not you meet the requirements for eligibility of the fellowship? Review our
Who Should Apply
and
Frequently Asked Questions
pages for more information.
Looking forward to welcoming 6 new cohorts into our community,
Esther, Yannick and the CELI Team
« Prev
Next »