Catalogue of Extinct Experience

Chris Desser's multimedia art installation, A Catalogue of Extinct Experience offers people sense experiences that are extinct or endangered - drinking water from a stream or seeing the night sky blanketed with stars; senses - tasting honey from an endangered flower, smelling a fragrance made of rare and endangered plants - hearing recordings of extinct and endangered landscapes and the people who once lived there.
The hope is that the multimedia, multi sensory experiences that comprise A Catalogue of Extinct Experience will offer participants a moment of resonance with what is and that such resonance might develop into an increased sensitivity to the visible (and invisible) world. This subtler noticing releases our sense of separateness - offers a visceral understanding of the interconnected whole of which we are a part. And the hope is that in some way people might be changed; that this new awareness of what is might be refracted, prism-like , through them into something made sensible to others - given material manifestation whether through painting, music, scientific endeavor, activism, teaching or just being with a different perspective - so that they too, might see themselves and the world in a different way.
The purpose most emphatically, is not to reify extinction - to mourn the very real and often tragic losses that are occurring everyday, but rather to point out that the consequences of such losses imperil not only the physical survival of our own species, but the evolution of human consciousness as well. As the richness of the natural world - the source of so much human creativity; the basis for so much human insight, is reduced, the range of human experience, and all that arises from it, is ever more impoverished.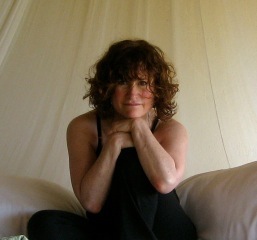 ---
In 2009 Chris Desser facilitated a gathering of 22 people from various disciplines to create an artistic vision for a multimedia collaborative installation. The aim of the installation is to inspire awareness and wonder for this remarkable world while awakening our senses to the environmental losses it has sustained. With a Phase Two Seeding Possibilities grant, a scale model for the installation was built, which incorporates the ideas, images and artifacts of the team as well as the multimedia works of others.
For more information on this Grant Partner, please visit our Blog page and search by category.