CityLab 7 and Taco Diplomacy
An exciting collaboration has been formed this year between these 2 Grant Partners to examine local food systems from the urban Northwest and Southwestern Arizonan local perspectives. While Sabores Sin Fronteras and its Taco Diplomacy Food Wagon will continue to use grass-fed beef, heritage wheat and chiles as a lens through which to look at urban food movement, CityLab7 will recapture coffee grounds otherwise meant for a landfill as a growing medium for oyster mushrooms. The results of their process oriented approach to local food systems will be communicated through a broad range of media and cultural events to a stimulate urban dwellers to take a fresh look at the food flows they are part of, and to be engaged as co-designers of climate-intelligent food systems.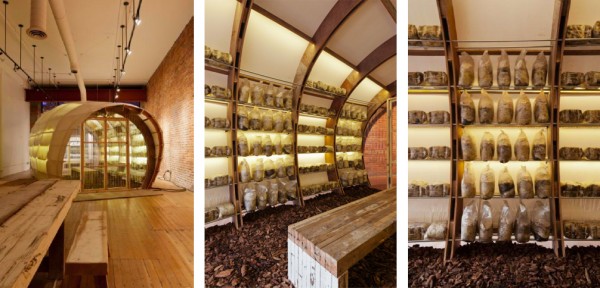 CityLab7 Fertile Grounds Project - In Phase 3 of Invoking the Pause, Blossoming Possibilities, CityLab7 will create a pop-up Fertile Grounds coffee operation as proof of concept. This inspirational business model will provide premium locally roasted coffee and repurpose waste (coffee grounds) in order to improve the health of local ecosystems and economy, positively impact climate change, and deliver a return on relationships—all by addressing lifestyle choices related to food. (Click here to see the full scope of their project.)
Taco Diplomacy Food Wagon – Gary Nabhan, Sabores Sin Fronteras Farming and Foodways Alliance is creating a novel mobile exhibit — a "heritage food wagon"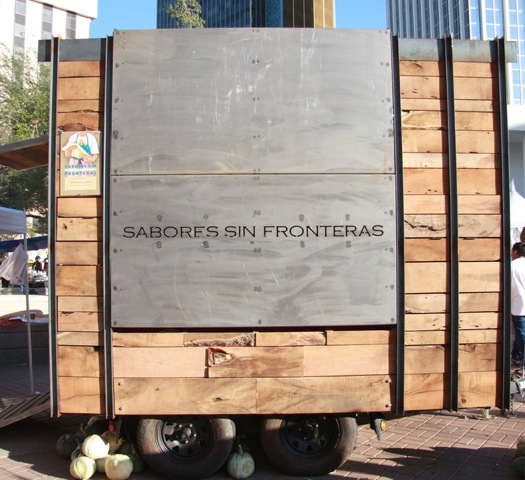 or "taco diplomacy truck" to stimulate public discourse and community discussion at Arizona festivals and other events with regard to the sustainability and "foodprint" of traditional foods historically and currently eaten and produced in Arizona. As part of these public events, it will provide a forum in which dynamic content related to food value chains and carbon footprints, environmental and culinary history, food justice and multi-cultural heritage foods are presented as more than just calories, but elements of cultural identity and management of agrarian environments.
(Click here to see the full scope of their project.)
For more information on these Grant Partners, please visit our Blog page and search by category.