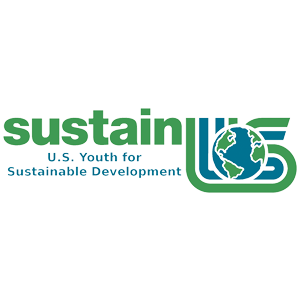 2016 Grant Partner
Zero by 2050

SustainUS
is a group of 17 youth activists and climate justice leaders with collective experience in advocacy, direct action, community resilience, arts and storytelling work. They recently worked together as U.S. youth delegates at COP21 in Paris, running a "
Zero By 2050
" campaign that called for the Paris Agreement to include a long-term decarbonization goal. The group will take a two-week "Pause" to enable them to reconvene, reflect and plan the next steps of their shared journey towards a decarbonized U.S. economy by mid-century. They seek to build the deep, authentic, and compassionate relationships needed to work together over the next 35 years to make "Zero by 2050" possible.
Also recipient of Invoking The Pause "Seeding Possibilities" grant for COP22 delegation to Marrakech, Morocco.
Read their post-COP22 report here.