Category - Natural History Museum
Modified - 7/27/21
Red Road to DC: Snake River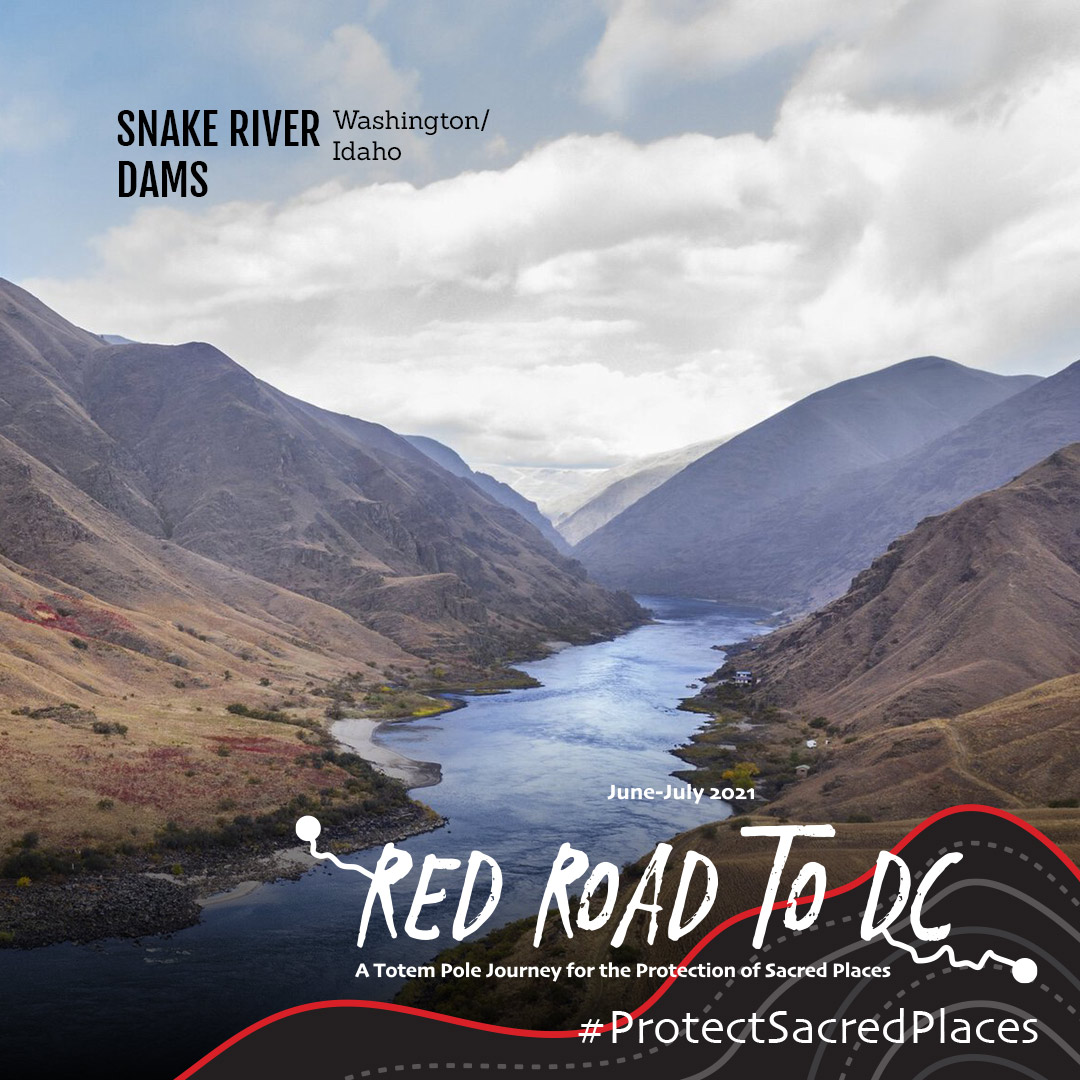 Summary: Red Road To DC - UPDATES FROM THE ROAD: July 18, 2021: Snake River Blessing Ceremony
Our cross-country journey with Lummi carvers and a 25-ft, 5000 pound totem pole has begun!
Yesterday was a good day, on traditional Nimiipuu territory—the first stop on the #RedRoadtoDC.
The salmon, central to Nimiipuu culture, are facing an extinction crisis due to aging dams and warming waters. Native grassroots organizers, elders, and Nez Perce tribal leaders called for the removal of the Snake River dams at this moving totem pole journey event organized by Nimiipuu Protecting the Environment
We have a once-in-a-generation opportunity to restore wild salmon in the Pacific Northwest's Columbia & Snake Rivers and their tributaries, once the greatest salmon rivers in the world. We can do this by removing four outdated and expensive dams on the lower Snake River. For too long these four dams have impeded the rights of Nez Perce and other Northwest First Peoples to exercise Traditional Fishing Treaty Rights. The federal government promised the Nez Perce People the right to hunt and fish in their usual and accustomed places as part of the 1855 Treaty. The promise was broken. It's time to right this wrong.
TAKE ACTION:
Sign the petition to restore the salmon and remove the Snake River dams

Soon after the event, our caravan hit the road for our next stop, Bears Ears. But there's always a bit of time for an impromptu jump in the river along the way.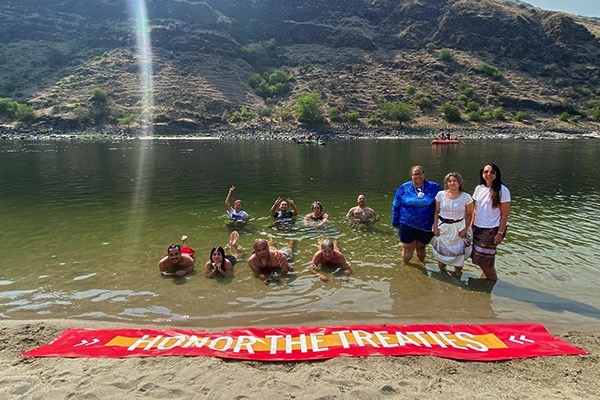 « Prev
Next »