Natural disasters affect us all, but take their heaviest toll in the developing world. Response can be worldwide but assistance tends to focus on short-term solutions. Bodhi Garrett of C2C (Change 2 Climate) says the program will address the effects of extreme weather events due to climate change and the long-term adaptation strategies needed for sustainability; connecting the emerging model of decentralized international development/disaster relief to the previously untapped resources of the international business community and growing interest from civil society. Projects will assist culturally and naturally unique communities move from relief to self-reliance through grassroots projects supported by a global support network and media identity. The initial focus will be on South and Southeast Asia beginning in the Philippines.
---
The Latest Dirt on C2C
by Bodhi Garrett
Earth, wind, and water - falling sky, rising river, and shaky ground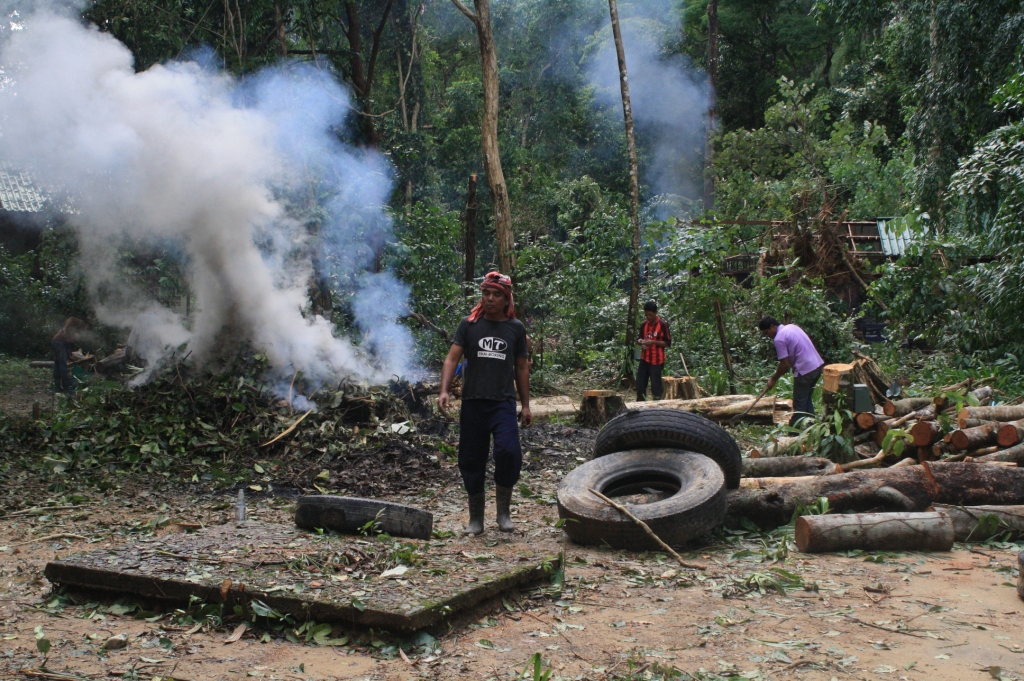 Over the last few months, I unexpectedly found myself in the midst of a series of natural disasters - a flood, a windstorm, and the aftermath of an earthquake.
Two of these took place in my current hometown - a small village in Southern Thailand where the annual monsoon arrived with unheralded intensity; bringing a windstorm stronger than any local could remember. The fiercest gust of wind lasted only 30 seconds, but was powerful enough to devastate acres of old-growth forest and destroy my next-door neighbor's house. Giant trees came crashing down everywhere, vines and branches propelled outward like shrapnel, leaving giant craters in the ground where the roots had been. Amazingly, no one was hurt, and after a display of such intense power, the skies cleared and the sun came out.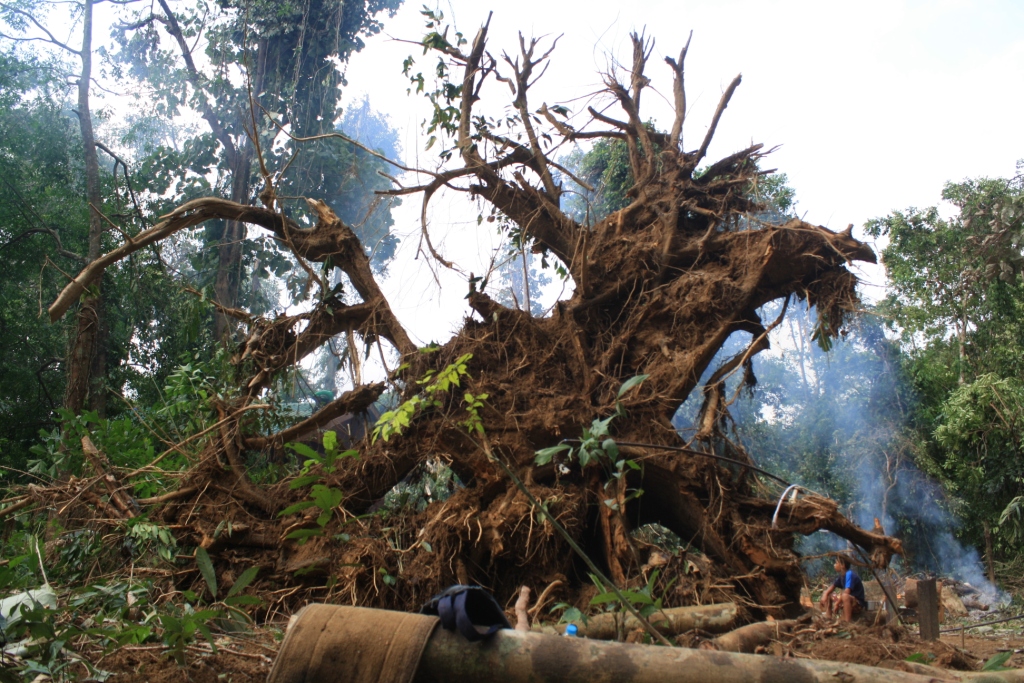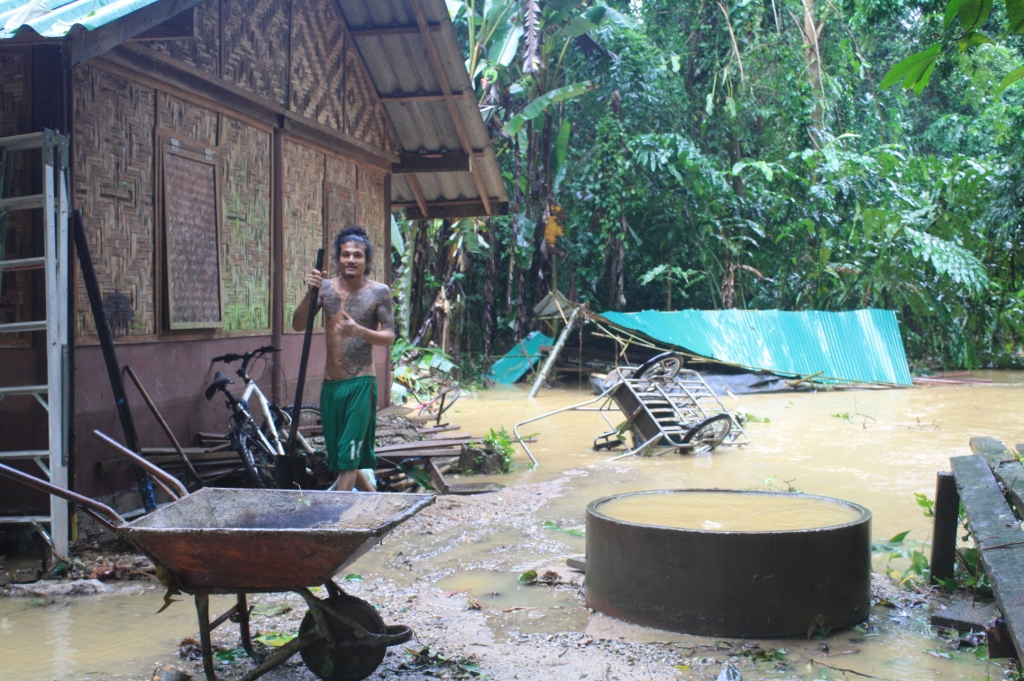 Nine days later, the monsoon returned with a vengeance. After 24 hours of torrential downpour, the river overflowed its banks and a meter of water came pouring through my front door. Luckily, we had time to evacuate, but the ensuing clean up from both wind and water was a herculean task.
The third natural disaster, an earthquake, took place far away in Indonesia, but fear of a subsequent tsunami sent many of my friends and colleagues running for higher ground. After several hours, it became apparent that this horizontally-moving quake had not spawned a killer wave (as a vertical slippage along the fault line might have), but the evacuation process reminded us all of the horrific scenes of December 26, 2004.
The aftermath of these events, as with so many natural disasters, was characterized by a rush to restore short-term normalcy instead of long-term stability, and misunderstanding from outside helpers, but also compassion and mutual aid within the villages. Where some saw the opportunity to regenerate the forest and riverbanks, others rushed to plant commercial palm-oil trees and build riverside hotels.
It has been several years since I was in the midst of a natural disaster, and the experience reaffirmed my conviction that communities can respond gracefully, and that I have the wherewithal to empower this positive response.
We were able to call together the elders of the village, and ask them to take a pause of their own, to consider what they wanted - "recovering" quickly or building back better. The process is underway, I am happy to report that we have managed to delay, if not prevent, the further encroachment of tourist resorts and commercial plantations.
In the middle of all this, I was accepted as an ITP partner, and the timing could not have been better. I am ready to answer ITP's invitation to action. Ready to catalyze insight and clarity in the midst of chaotic situations, and to empower and connect the locals whose vision and determination will create a better future.
Next stop - Manila and Luzon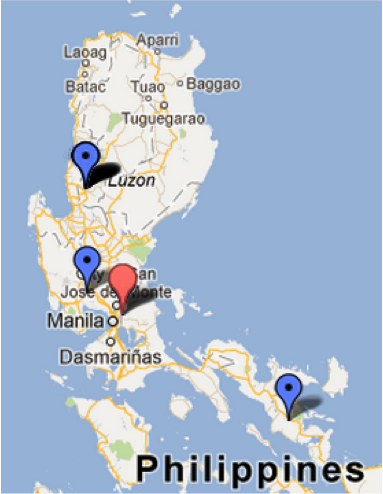 With ITP's kind support, I will be heading to the Philippines in early September to learn from communities regularly affected by climate disruption, and to see how Filipino civil society is responding to the front-line effects of changing weather.
My trip will encompass to Dona Pepeng in Manila, a model of urban disaster resilience; the municipality of Guagua in Central Luzon and the province of Albay in Southern Luzon, where the local governments excel in community-based disaster management; and the indigenous community of Ag-agama in the Cordillera regularly, regularly subject to typhoons, drought, pest infestation, and earthquakes.
The Philippines is one of the world's most disaster-prone countries. Roughly 8 disasters a year were recorded between 1900 and 1980, increasing sharply to more than 16 disasters annually in the last three decades. According to local social activist Sonny Melencio, "The large amount of rainfall that the Philippines is experiencing now is indicative of climate change. This has not happened before… What hit the Philippines is not even a typhoon, its monsoon winds and rains, but the amount of rainfall has been reported greater than in the 2009 typhoon.
As I prepare to embark on this exploratory mission, I am preparing my toolkit - an open mind, an optimistic heart, and able hands.