Bioneers 2015 "Earliest Bird" tickets are now available through June 15. Visit Bioneers now!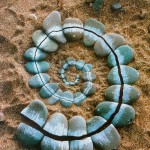 Turning to arcs, circles and spirals to find our way home
Nina Simons exemplifies Mahatma Gandhi's guidance to "Be the change you want to see in the world." She's always felt called to transform culture, to make it more inclusive, tolerant and just. And now, decades after a life rich with experience, she is being the change she wants to see by modeling women's leadership in the world.