Posted -
05/14/2013
Building on "Collateral Delights" -
by Gabriela Denise Frank, CityLab7 (2009)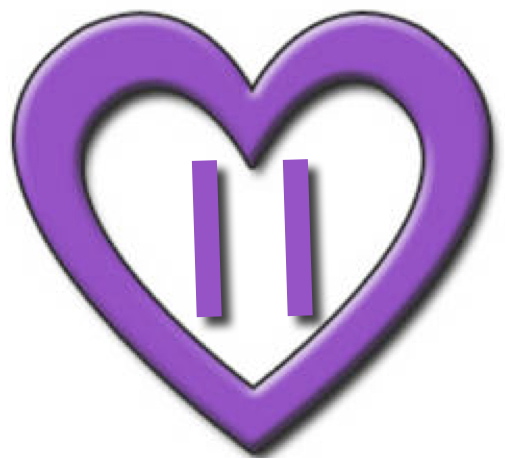 This is too much fun, I worried on the second night of The Pause.
Intro from Hidden City Diaries - Essays from Life by Gabriela Denise Frank. A few weeks ago, I spoke with Maggie Kaplan, founder of Invoking the Pause, the environmental small grants program that funded my CityLab7 partners and I in the ideation and development of our urban mushroom farm.
It's been a year since our installation closed, marking the end of a long-term project fed by buckets of sweat equity and three grants.

Each of us in CityLab7 came from different educational and professional backgrounds and sought diverse outcomes from our involvement, from the desire for like-minded collaborators and a creative outlet to the opportunity for new business entrepreneurship. During those three years together, our needs and relationships grew and changed in ways that often surprised me.
When Maggie encouraged me to investigate the impact of The Pause on my life today, I found that I finally had enough distance to do so.

Though we became a formal collective in 2009, our cohort actually came together in 2008, months before we found Maggie's call for proposals on the Bullitt Foundation website. CityLab7 took its first Pause on a ferry ride to Bremerton during a temperate September afternoon, leaving early from work so that we could spend time together. We were all prospecting back then, with no idea what we would find, nor that our efforts would result in anything as tangible or successful as they did.

The alternating rhythms of challenge and delight inherent to our Pause experience were truly life-changing. Much of it had to do with the immense freedom that we were granted as creators, and how we as a group reacted to that freedom. It was difficult to fully understand the impact of The Pause in the moment, though; I was in a mode of prospecting the entire time.
With that, I'll direct readers to the blog post that I created for Invoking the Pause, which describes the lessons learned and the wandering path that led to the birth of our mushroom farm brainchild.

The story begins here...

Our team, CityLab7, was experimenting with combining fatty chicken drippings with vinegar in the hopes of making salad dressing. Seven of us gathered in a retro-hipster suite in the Mark Spencer Hotel in Portland, Oregon, where we were staying for the weekend in July 2009. That night, we chopped, mixed, baked and sautéed a collaborative dinner in the tiny open kitchen.
Earlier, we had shopped at the Portland State University farmer's market seasonings. Everything had to be sourced locally, which meant that olive oil was out, but organic, free-range chicken was in... and so was its rendered fat.
Investigating each booth, we invented a multi-course dinner on the fly, complete with Oregon wine. Our experiment was intended to test the economic, social and environmental viability of procuring a totally local meal.
Thanks to Invoking the Pause, which provided us with four days together, we felt like we had all the time in the world to talk with chicken farmers, family vegetable growers and the woman who sold locally made vinegar. We learned that she was once a perfumer, having shifted her chemistry skills from fragrance to food.
We hand carried everything back to the hotel, delighting in the physical experience of walking on a sunny afternoon, passing a herd of food trucks, faux-hawked bicyclists and tattooed coffee shop owners. This was only one of many experiments during our weekend together, but it was by far the most fun.
That evening, we tallied our spending, wondering if an average middle-class family could afford the equivalent of our healthy dinner every night. We measured walking and shopping time, which took longer than a fossil-fueled car trip to the store. We also clocked an abundance of delight: conversations with farmers, the beautiful July weather in red-bricked downtown Portland and the value of uninterrupted brainstorming with each other.

The next year at the Pause Retreat, Maggie would speak of the value of "Collateral Delights", which validated the enjoyment of our Pause, but back in that guilty moment, it wasn't merely delight that I felt. Delight, I could justify. What we were doing was fun, and fun seemed... irresponsible, especially when someone was paying us.
Deadlines and pressure were what led to success in my experience, not fun. Fun equated to goofing off. It was something that architects seemed to have during design charettes at my work, but it wasn't something that I personally felt in my business or marketing roles. Rather, achievement and accomplishment were the hallmarks of my career—and winning, which felt satisfying for a short while.
Though we had described conviviality as a core value of CityLab7, I didn't yet know for myself how productive fun could be in unlocking innovation and creativity. Thus, I kept waiting for our mysterious grantor (Maggie had yet to reveal her identity) to swoop in and catch us having a good time, then promptly revoke our funding.
Three years later when our project —an urban mushroom farm called Fertile Grounds— was physically delivered into the world, I would see how "invoking a pause" and the fun we had together sparked an evolution in my life.
An informal pause in September 2008 was the genesis of CityLab7.

Within a 200-person firm, our small group had forged a special bond. During one of the last beautiful fall evenings that year, we left work early to take a ferry ride together to Bremerton, Washington. As the islands dimmed into purple shadows, we wondered how we might work together creatively on our own some day, leaving the traditional silos of work behind.
When Stephen found the posting for Invoking the Pause in January 2009, it was like Maggie had written the program with us in mind: collaboration, social change and sustainability. Three months later, we were thrilled to learn that she loved our proposal, but we were also scared: a real person believed that we had enough potential to warrant $7,500.
Suddenly, it felt like we had to get serious.
In the end, the collective brainpower of CityLab7 proved potent. We dreamed up a host of ideas during our Pause in July 2009. Though fungi itself was far from our thoughts then, the concept of "mushroom dinners" —small group conversations over meals that could arise anywhere— was one method we hoped could spark awareness and conversation around climate change.
The concept of ours that held the most traction for Maggie was an urban food utility, so we applied for a Seeding Possibilities grant to develop the idea. In August 2010, we submitted a report and a plan for next steps. In February 2012, with funding from a Blossoming Possibilities grant and the help of several partners, three years of pauses, delight, fun and struggle came to fruition: we unveiled an urban mushroom farm that ran on reclaimed coffee grounds from local cafes.
(The oyster mushrooms we grew were delicious, to boot.)
It was not all fun, though. Just as I had never experienced professional delight as I had with CityLab7 while dreaming up Fertile Grounds, I had also never ventured into creative partnership before. By the time we built the mushroom farm, our band was no longer seven but five, and our lives had shifted dramatically since that ferry ride in 2008.
For one thing, most of us had changed jobs; we no longer saw each other every day. Two of us had moved out of state and no longer remained active within CityLab7. For those who remained, we sometimes found it difficult to gain consensus on goals, maintain focus and momentum, and find meeting times that worked for everyone.
A four-day Pause was one kind of effort; a three-year project outside of full-time jobs was another. At the essence of each was a need for time.
By the end of 2011, our fun had transformed into a series of challenges. That November was dark, rainy and cold; I was recovering from pneumonia. We had exhausted what we thought was our last viable venue before investigating storefront space with my current employer. Thankfully, they were intrigued and supportive; their enthusiastic infusion was just what we needed.
With architectural and construction partners in place, there was hope, but there was also much to be done during our precious personal time: lining up coffee partnerships, designing and building the mushroom farm, sourcing donated materials, scheduling events and working with our mushroom farmer. Fuses were short.
Our frustrated conversations during those last months tempted me to quit, to return whatever money was left. I'm sure I wasn't alone. Yet, in spite of the angst, we all remained to see it through.
The harder things became, the more familiar the dynamic felt, at least, to me. It was all I had never known, actually. When I investigated that feeling, I realized how my upbringing related to my career, as well as my relationships in business, love and creativity. Though my mother and father were Catholic and Jewish respectively, I felt like I had been brought up with a nose-to-the-grindstone Puritanic work ethic: show up on time, accept that work is hard, pleasure is a sin.
Likewise, my parents had channeled my enthusiasm for both writing and science away from the former and into the latter. "Writers never make any money," they counseled me. So, I made my way into the advanced sciences program in school. I liked it, but not the way I loved reading and writing.

Still, the idea that I would be homeless or destitute if I failed to get "a good job" —whatever that meant— fueled my desire for achievement in biology and chemistry. I also excelled in English, and followed that advanced program, too. My parents didn't object to it as long as I pulled straight-As in everything else.
In secret, I was thrilled: writing was fun, especially essays, whereas science and math were a struggle, so I doubled my efforts in those areas. Struggle meant work, and hard work meant that I wouldn't be destitute. Fun became something that I experienced on the side, like at the start of The Pause.
The first college-bound child in my family, I wasn't encouraged to follow my artistic passion, I was directed to apply myself to practical studies. I learned to pursue uphill battles and safe bets over creativity. The harder I toiled, the more risk-proof I believed my future was. College, they all insisted, would secure my success.
My mother died during my teenage years and my father and I became estranged, but that did not stop me from continuing on the path they had set for me. For three years at university, I studied molecular and cellular biology, growing more unhappy each semester. I loved science —I still do— but not as a career. (Ironically, this interest would later inure me to the concept of our mushroom farm.)
At the start of my senior year, I rebelled. I changed my major to English, graduated... and couldn't find a writing job that paid a living wage in Tucson, Arizona. My parents had been right. I spent the next sixteen years climbing corporate ladders, from property management to marketing. I was not destitute, but I wasn't having much fun, either. It was a familiar progression.
CityLab7 and Invoking the Pause changed my life view in every regard.

For the first time, I was a contributor, not just an organizer or a promoter of someone else's ideas. I began to see why designers smiled when they gathered in a room with expanses of paper and bunches of colored pens. While working with my cohort on The Pause, I discovered that work was actually fun when I was one of those people holding a pen.
It was also at this time that I returned to writing. Applying for The Pause with CityLab7 planted the notion that I could pursue artistic fellowships on my own. All those years that I spent crafting proposals for employers helped me as a writer; it was just that I had never seen myself that way—as an artist.
After The Pause in Portland, I applied to a program focused on the study of a tiny, ancient hill town in central Italy. My mother had been Italian and I longed to explore and write about my roots. After decades of bad short stories and ditched attempts at novels, my scientific side finally met my literary muse: I began to write essays based on my life experience.
During the summer of 2010, my fellowship application took me on a two-month pause in Civita di Bagnoregio where I trekked my food uphill from the neighboring town each day. While there, I spoke mostly Italian, since the locals didn't understand English. I disappeared from America, from CityLab7, from my job and from the person I was when I left. I wrote —and wrote and wrote— like never before. I worked hard, but it was so fun, and I made something good.
Somewhere between Invoking the Pause and Civita, I began to find myself.
Two days after my return to the United States in October 2010, I flew to Santa Rosa for the Invoking the Pause Grant Partner Convening. It was the first time any of us had met Maggie or our fellow "Pausers". I was so emotionally spun-up that I nearly fainted on the sidewalk. Returned to my partners, that weekend went a long ways toward grounding me. Little did I know that those calm waters would be short-lived, that the next year would be filled with an increasing urgency as we worked to bring our concept into reality.
By the time we hosted the Harvest Dinner for our supporters and sponsors in March 2012, things had changed significantly.
Ever the sentimentalist, I brought a team photograph of our Portland Pause to display during dinner. As we set up the long communal table, I scanned everyone's serious expressions and realized that CityLab7 had changed. It wasn't a degradation of a once-great collective but simply a transmutation of old matter to new. There was no looking back; only forward.
We had accomplished our mission, after all —seeding ideas, creating new partnerships and confirming the viability of our hyper-local model of urban agriculture— but as with all knowledge gained, there was innocence lost. We were no longer the wanna-be misfit unicorns we had been. In growing up we had also grown independent, not only of our former selves, but each other.
Still, I can't help but smile at the photo of us on that train platform during the beginning of our Pause. A group of Girl Scouts, who we would see again at the end of our trip, agreed to take our photograph. We had no way of knowing then that our trip would culminate three years later in a humid cocoon in a Seattle storefront—and ultimately, in a successful project.
In April 2012, three years after we were awarded our first grant from Invoking the Pause, the mushroom farm closed and CityLab7 filed our final report. Our cohort was spent —emotionally, physically and spiritually— but a new path was dawning.
Two weeks later, I set out on another fellowship, this time with an organization called Jack Straw Productions. Based on my work in Civita, I was one of twelve writers selected to participate in an audio-based program that engenders the creation and performance of new literary works. I spent the rest of 2012 traveling and writing in my off-hours. Nine months and nine cities later, I completed the first draft of my second book.
From one Pause to the next through the current day, my writing life continues to blossom in surprising ways.
Looking back a year after Fertile Grounds, I am beginning to understand the cycles that we as CityLab7 experienced. Each time we completed a Pause grant application and finished that scope of work, it was both a test and a testament. The trust we established, and the fun we had as a result, pushed us in creative ways, but so did our collective desire for achievement. Each time we advanced a level, we encountered new pressures that we were unversed in facing and we learned something.
Recognizing that feeling and knowing how to work productively with it is something that CityLab7 taught me to apply across my life.
We could have walked away from our Pause —and each other— at any time during those three years. The last weeks of operation at the mushroom farm were the most challenging, as we juggled jobs, families, events and farm operations. As hard as it was, Fertile Grounds was bigger than any one of us, though, and we knew it.
That, too, taught me about the value of partnerships, or Return on Relationships as Maggie would say. I learned to recognize those worth fighting for, even if it meant extra work.

In spite of our individual egos and fears, we all wanted our brainchild to live beyond The Pause. Bringing Fertile Grounds to a successful close meant that any of us could take it into a full-fledged business at some point. Proving our theory was necessary, but only by putting it into practice, could our work fully contribute something meaningful and sustainable to the world.
This potential still exists.
CityLab7's three-year Pause also taught me that fun and trust are inherent parts of the creative process, and that rigorous discourse isn't an indicator of failure or futility. Uncomfortable as it was some days, our navigation through the development process held open my eyelids; I learned that embracing this dialogue in a respectful manner made for better results.
Today, I find myself a more grounded artist and a confident woman because of CityLab7 and Invoking the Pause. My life —as a writer, a professional, a Labcoat— is not a wispy escape from a work-a-day world, but a fulfilling life, warts and all. I've become a better co-worker and a more focused writer because of this program.
That said, there are never any guarantees or safe choices, no paths completely free of obstacles. If experiences like Invoking the Pause were easy —creative collaboration, risks, pauses— everyone would undertake them. Woven through it all, there is fun and delight, but facing the struggle and absorbing its lessons is what makes them great—and what ultimately enriches our life experience and abilities.
At least, that's what the Puritan in me believes.
Gabriela Denise Frank is a member of CityLab7, a 2009 Invoking the Pause Grant Partner. www.gabrieladenisefrank.com