Posted -
09/25/2018
Dancing Without Borders - Human Mandala for Climate Justice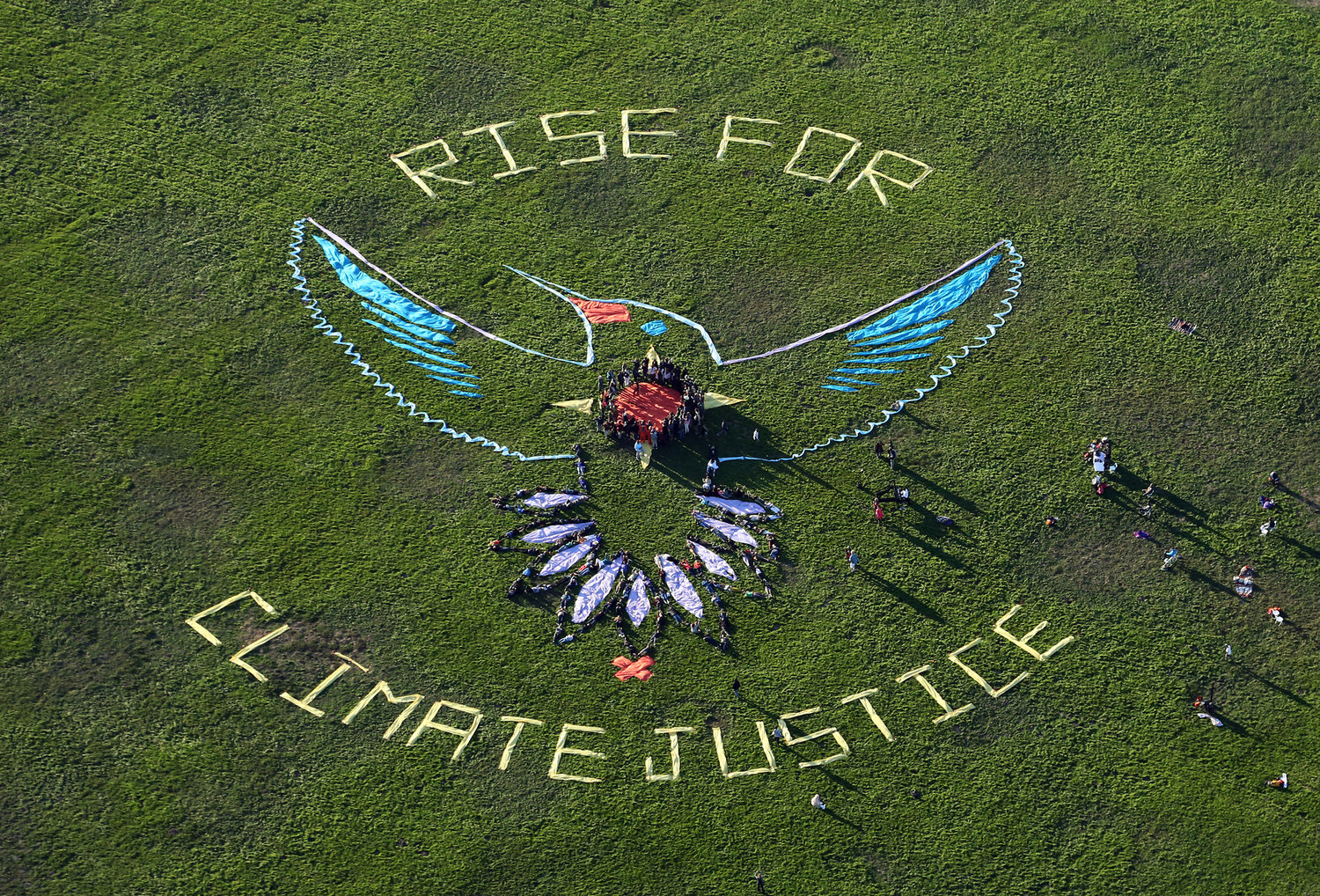 On the eve of the Global Climate Action Summit, environmental advocates, youth, local community leaders and Indigenous people from around the world converged at Crissy Field, under the iconic Golden Gate bridge in San Francisco. Together, participants created a large-scale aerial art image as they were immersed into an avant-garde musical journey.
The experience was meant to convey that honoring Indigenous Rights by Standing for Climate Justice is key to a truly 100% Renewable Energy Future.
Film by Teena Pugliese. View here.
Produced by Dancing Without Borders & Spectral Q
Aerial Art by John Quigley of Spectral Q
Image inspired by illustration of Jhon Cortés
Choreography by Magalie Bonneau
Creative Direction by Magalie Bonneau & John Quigley
Music Composed and Performed by Murray Hidary
Edited by Teena Pugliese & Ben Ross
Production team:
Magalie Bonneau, lead Producer & creative director
John Quigley, co-producer and creative director
Lisa Chacon, lead outreach and logistics
Jewel Buchanan-Boone, social media, graphic design & media
Catherine Boulos, production coordinator
Orion Camero, youth outreach
Joanna Bowzer and the MindTravel team
Rae Abileah and the Climate Ribbons Team
Videographers & Photographers
Daniel 'el Suchi' Garcia, videographer
Ben Ross, videographer
Alexa Melo, videographer
David Creech, helicopter video
Bryant Place, drone operator
Jeffrey Dean, videographer
Lou Dematteis, helicopter photography
Josh Edelson, drone operator / photographer
Teena Pugliese, drone operator/videographer
Dance Performance
Esme Olivia of Earth Dancing
Singing Performances:
Aaron Ableman
MaMuse
The Thrive Street Choir
Special thanks to our Partners:
Invoking the Pause
Lush Charity Pot
Namaste Foundation
Magic Shugar Foundation
Greenpeace
Climate Action Network
Amazon Watch
Guardians of the Forest
The Climate Ribbons
Impact Hub Oakland
Evolution Juice
Special thanks to our volunteers!
Christine Barrington
Carter Brooks
Holly Hodge
Matt Bauer
Amy Tucker
David Bleeden
Andrea Bowers
Renee Soule
Irene
and many others