Posted -
12/15/2011
Grant Partner Spotlight 1: Taco Diplomats Cross Borders! North and South Unite Collaboratively in Tucson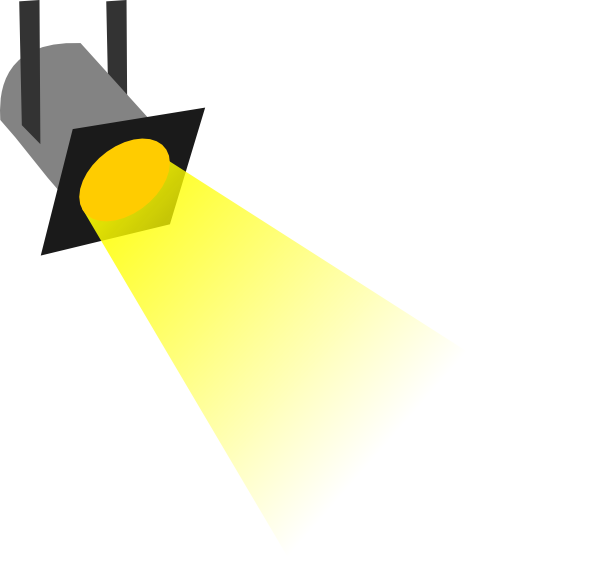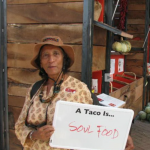 Invoking the Pause Grant Partners Gary Nabhan of Taco Diplomacy and Stephen Antupit, Chris Saleeba and Critter Thompson of CityLab7 reach across interstate borders to unite the Northwest and Southwest at Tucson's Meet Yourself festival. Both teams reminisce separately about their cross-collaborative work and the birth of the Taco Diplomacy Food Wagon.
Gary Nabhan/Taco Diplomacy/Sabores Sin Fronteras:
City 7 Lab meets Sabores Sin Fronteras and Celebrates
When Stephen, Critter and Chris of City7Lab parachuted into Tucson for the Tucson Meet Yourself mega-festival in mid-October, the Taco Diplomacy Food Wagon had just had only come out of the womb at Dust Design studio of Jesus Robles and Cade Hayes a few hours before. It was still learning how to walk on it own four tires, let alone talk to the 100,000 people already arriving for the Southwest's largest homegrown food-and-music fest. Stephen, Critter and Chris quickly became the nannies and voice coaches for Taco Diplomacy's newest baby, helping the Sabores Sin Fronteras Foodways Alliance imagine how to nourish its identity and broaden its impact.
Friday night, it was a bit like the dream team of creativity from the Northwest descended on the Southwest. They conjured up "I am a taco diplomat" stickers which visitors proudly added to their hats, their cheeks, their breasts and noses. They interviewed and photographed folks explaining in their own words (or sometimes, word) what a taco means to them, existentially, culturally, ecologically and nutritionally. They bantered with the friends and members of the Sabores Foodways Alliance, to learn how our community might imagine the food wagon being used. And it all began to come together…
Saturday, we saw it gel. Esperanza Arevalo, Tucson's legendary mesquite tortilla maker, set up in the shade of the Taco Diplomacy Food Wagon, offering passersby free tortillas, quesadillas and tacitos that exuded our sense of place in their taste. Rancher Duncan Blair arrived to talk to all who stayed to hear about local, gras-finished beef as a low-carbon food "well done." Mexican women came up and hauled away Gary's homegrown squashes, because, to them, the ovoid fruits had the taste and shape and color and smell of home. Hundreds of folks became Taco Diplomats, brought to be ambassadors of our vibrant cross-border food traditions. Kids stuck both hands into bins full of solar-powered wheat, beans and corn. And Gary offered those not faint at hear a taste of the fiery chiltepins, wild chiles so potent that Homeland Security, the Bureau of Alcohol, Tobacco and Firearms, and the Border Patrol have considered designating them as "noo-calurr weapins." (No one died or even cried.) Thousands gawked and read our signs, touched our foodstuffs and read our temperature, "Way cool, that's hot stuff."
Saturday night, all of us celebrated together at a Southwest Center event meant to honor the multicultural heritage of the Border with music, humor, dance and cameo appearances from the likes of Linda Ronstadt and "Lalito" Guerrero. We did this at a time when Tucson sometimes feels like how Selma Alabama must have felt fifty years ago, when violence and racism and oppression have sometimes overshadowed our multicultural collaborations to make the world more diverse, not less so. Some of us cried, all of us laughed. We were glad Tucson had shown its soul once more.
What we went home with is a better sense of how to make the Food Wagon both participatory and dynamic, changing out its signage for various festivals just as often a parent would change their newborn's clothes. We see that the Food Wagon will become a changling, adapting its messages to SolarFests, Occupy Oil Streets, Field Days and Local Food Fests across the region, never saying the same thing twice to any person or constituency.
We now have the wisdom to let the baby grow on her own, as she sees fit…