Posted -
12/31/2013
Grant Partner Spotlight:
Casey Beck - The Organic Life Documentary Film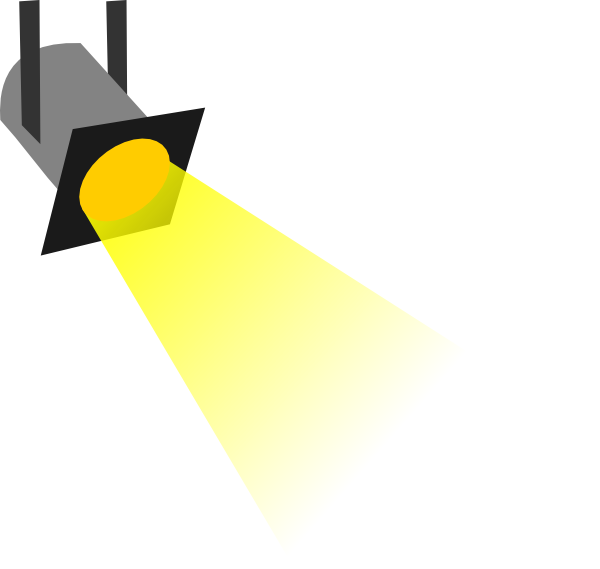 ITP Grant Partner and film-maker Casey Beck recently shared her journey in the making of her documentary film, The Organic Life:


How was your 1st ITP 'pause' grant instrumental in completing your documentary film, The Organic Life, and what transpired during your second "Seeding Possibilities" grant?
The Pause helped me and the
The Organic Life
(TOL) team formulate and decide upon the story. When I started this project, the idea was just to film my boyfriend Austin, an organic farmer, for a year; and then, the story went through a couple of iterations. Eventually, I had a few writer friends help me with the development of the story and that helped me think out-of-the-box. The major change was to redirect the main character focus from Paul (owner of the farm, Paul's Produce, along with his wife Candi) to Austin, then to the pairing of Austin and me. This made me think about our relationship – that was really the story! I thought: "It's good; let's stick with it!"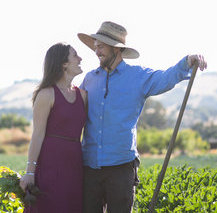 The "
Seeding Possibilities
" grant was the 'calm before the storm' - I thought the film was "finished" but it wasn't.
"Seeding Possibilities" was a gathering of forces and energy before the film took on its own life.
In preparation for its release, we created supporting education materials for adults and high school students.
Did this grant change your direction in any way?
During the "
Seeding Possibilities
" cycle, I had an idea of what the supporting education materials would be. I'm a visual person, but what I had envisioned didn't make sense for a broad audience. My designer suggested and steered me towards an online downloadable format. There were other small changes along the way.
What motivated Austin to make this life change and what inspires him to continue organic farming despite the physical and financial hardships?
He really loves food. Austin realized the way to get the best tasting food for the least amount of money and carbon impact was to become a farmer. Also, he likes the idea of
scaling the nutrition required for an individual, to our family, to community, and to larger civilization
. Some argue that you can't do this without fertilization and the large scale produce transportation. Austin would argue that you need to localize this process. Now that he's farmed for a few years, he loves the ability to live hyper-connected with the earth and to be outside in the elements growing food all day! Austin is not in it for the money…that's not an incentive that could draw him away.
What inspires you to make documentary films?
Telling stories, having a message through which to share people's emotions, feelings, and life experiences, that transmission to audiences; them saying a movie touched them, moved them, inspired them to cry, laugh, like or hate…that all inspires me.
I love when films evoke something, and that probably inspires all filmmakers to make films.
I don't care if you hate my film or writing because by the act of hating, you realize it's made.
Which came first – the film or the farm and why?
Farming came first. When I started this 1 ½ years ago, it was Austin's farming that first inspired me to make the film. When I saw the passion that he and the other farmers he worked with had was a huge part.
The current media wasn't telling the whole story: it might have promoted the importance of local food, but it did not tell the story of the impact on individuals.
I realized this element needed to be told.

At its inception – what was the film going to be about and tell us about the nexus of filming Austin and realizing the story was actually about your relationship.
At first the story was about Paul and Austin because Paul owns the farm, and Austin is his assistant farmer. Paul has farmed for over 30 years, and I had heard about the
"graying" of farmers
who are predominately older. So here is a story about old and young - let's see what happens. Over time, I came to realize that my perspective is what made this unique. I was seeing it at a different level. People asked me, "Why are you doing this with Austin?" Even friends and family didn't realize why he was doing this or what he did. So I became the guide, explaining and finally coming to learn why we each do what we do.
How did Austin feel about being the main character?
He hated every minute of it, and still does! Austin knew that if he had said no that I would try to convince him otherwise, but he also knew that if it ever became too much for him that I would respect that, too. Once I started filming and wasn't just his girlfriend annoying him all day, it was okay – I think he realized "Okay, she is here as filmmaker."
It almost seems that the life of being with a farmer distanced you two and the process of filming brought you closer together?
I'm not a farmer, so without this project, I would never have a reason to be on the farm. I would go and film and watch as they picked lettuce for 30 minutes. I'd ask, "How long are you going to be doing this"? His reply, "Umm, 2 hours" shocked me the first couple of times. It was eye-opening!
We just don't realize the work farmers are doing every day.
How open were Paul and Candi (the farm owners) to the film?
To have two people allow you to come into their home and onto their farm to film for the course of a year...it was truly incredible. I'm really humbled in the face of their generosity and willingness to see this project come to fruition.
Documentary film-making is meant to capture a piece of reality. This film intersects your professional & personal worlds. Describe what it's like to share such a big part of your identity with others at screenings.
It can be unsettling at times, but it is reality. It is weird what I learned to learn to let go of by sharing myself onscreen.
For people to see us living this way, I hope it is a recognition that anyone can live this way
. It's an authentic choice. We can't forget that who we work with and what we do for work is a major part of lives.
There are the ups and down, but being invested in what you are doing and being connected is more important than being boxed up or making a ton of money.
What was your reaction to the acceptance of TOL to the Mill Valley Film Festival, and are there more screenings scheduled?
Incredible! I was so humbled and heartened and in awe and disbelief! When you make a piece of art so close to you, you make it for yourself. To have audiences resonate with it so well and be engaged…it's nice to have that reception. We were in Santa Cruz in November. I have applied to many other film festivals, and I'm waiting to hear back.
You recently took part in an ITP gathering of all Grant Partners from the past 2 years; tell us a little bit about that experience.
This is the second gathering I have attended and both left me energized, inspired and rejuvenated. It's amazing to see all the facets of people's work and what's going to help mitigate climate change. Bringing together science and art, and to see the breadth of projects people are working on is amazing.
Sometimes this work can get emotionally heavy and you can develop tunnel vision, but the ITP gathering is a reminder that together, we can all do this.
How significant has ITP been in the overall completion of TOL?
This would have been a much harder path without the support of
ITP
. Maggie came in early enough in my project and gave me the support to press on and bring the film to fruition.
ITP
gave the film new life by changing the direction, and
allowing me the gift of time
—to step back and look at the big picture. The support gave the project wings: by having the curriculum, it will have an impact and a shelf life at schools.
In a perfect world, what would be the impact of The Organic Life?
It would inspire people to connect with local farmers and buy their produce to eat locally and seasonally. We're lucky in California and there are a few apps that will direct you to local farms for seasonal and organic food. (Locavore, Dirty Dozen)
And as I always say, beware of tomatoes in December because they traveled many miles to get there!
Casey and Austin met and began dating while attending Tufts University. After graduating, Casey lived in the Dominican Republic and then San Francisco. They moved to Sonoma together and Austin co-started his own small farm and then started worked part-time for Paul's Produce, going full-time the following year. Casey and Austin worked on a few films together before The Organic Life. One of interest to ITP readers was about sea level rise in the Pacific in 2007. Following that project, Casey worked on 3 other film projects in different roles. The Organic Life is Casey's first feature as producer/director that has been released.