Posted -
05/13/2013
Grant Partner Spotlight:
Trathen Heckman, Transition US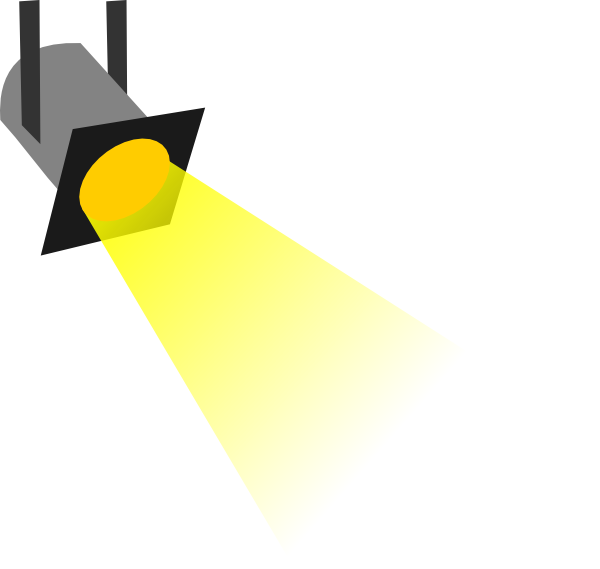 Invoking the Pause
recently had the chance to talk with
2012 ITP Grant Partner
and
"Seeding Possibilities" grant recipient, Trathen Heckman
. Trathen is the founder and Executive Director of
Daily Acts
, the Board President of
Transition U.S.
, and a backyard farmer.
To register for Daily Acts 350 Home & Garden Challenge please click here.
What sparked you to become a permaculture activist? Did you have a paradigmatic shift at some point that prompted you?
"It was gradual; I wanted to be less a part of the problem and began making green choices in my daily life. After I quit my corporate job and became a professional snowboarder, I traveled and was exposed to people and cultures that were more present, living in a different, more connected way and regenerating the human and natural systems. I remember being in a hut in Ecuador in the Valley of Longevity and a woman asked if I wanted a cup of tea, I was mesmerized by this simple little hut and I looked down at my cup and saw floating leaves and flowers - it completely transformed my perception of what tea is. Until then, I didn't really make the connection that what we eat and drink come from living things - this was connecting nature and need. My mother passed away shortly after the 9/11 disaster and experiencing both a personal and national tragedy so close together was the catalyst that moved me to want to take action in a bigger way. That led me to the Permaculture Institute in Pt. Reyes Station, California where they were re-connecting to nature, nurturing community and doing their part - it's like an operating manual for how to be a good human while caring for life."
How did Daily Acts, Trans US and Regenerative Design come together as collaboration? What was it about these 3 organizations that said: together we can be effective in sparking engagement in the climate community?
"Margaret Mead said 'never doubt the ability of a small group of people to change the world'. Daily Acts, Transitions US and Regenerative Design Institute have had interwoven relationships that have been wanting to happen for years. Because we've always been friends wanting to do things together, it was a very natural synergy between the organizations. Collaborative conversation was already taking place but we weren't making the space to do what it was we wanted to do. That's why the ITP grant was so instrumental. We spent almost a week together on our pause and there was a strengthening of the relationships and quite a few unexpected and inspiring outcomes as a result of ITP."
How did you initially hear about Invoking the Pause.
"Years ago I was at an event and Anne Fitzgerald (former ITP Grants Administrator) suggested I reach out to Invoking the Pause. I remember I just loved the name! Time passed and I never pursued it. One day Lisa Micheli (ITP Pilot Program) and I were walking and she brought up ITP. I then recalled that name and the initial suggestion from Anne years back. It was a very synchronistic encounter."
You've written about your pause on our site and stated it generated some possible roll out deliverables; anything in the working stage?
"The toolkit has 4 elements. Some of which will be taking place now and others that we are committed to and will be unfolding over the course of a few years. Our intention is to have a set of downloadable case studies or DIY guides on a programmatic level of how people can do this work. Similarly related is a set of webinars ranging from personal leadership skills to communication skills to running effective programs. Finally, we'll have a set of 1-2 day training workshops and a related video project. The workshops will originate in Northern Cal in Sonoma County where we'll be able to test out the model in the region where we are all working and have existing support systems in place."
How will the 2nd stage "Seeding Possibilities" grant help? Will it bring about the possibility to build more tangible product for you?
"Since there are several of us we will break out meetings into subgroups to determine which collaborations will work on what deliverables. We will then do a shorter retreat in the fall to put the pieces together followed by next steps. The biggest thing we need, given that we have full schedules and commitments and are operating on a nonprofit budget, is for the majority of the grant to be put into hours actually doing & creating the work."
Can you see yourself collaborating or connecting with other ITP GPs?
"Definitely, just building relationships and networks and sharing create opportunity to further awareness. Even within our own collaborative we find these synergies. We've already spread the word about Casey Beck and her film (The Organic Life) through a Bioneers mentoring program and were able to connect a filmmaker to her. The nature of our work is collaboration based."
How can we inspire more significant change in the area of awareness?
"There are people who are really aware but get so overwhelmed and incapacitated by the state of the world that they become less effective due to burnout. Then there are the people who aren't as aware as they need to be and therefore, not as engaged. We just need to continue to spread the word and give people the tools to continue to take effective action with leadership skills, and navigating opportunity and communication."
How does your collaboration with ITP contribute to the process of this change?

"Between Ecology of Leadership and Daily Acts we have a vibrant transition network of 100+ small grass roots groups doing very important work but challenging work. By supplying them with the tools we will create with the help of the ITP grant - the webinars, downloadable pdfs, workshops - we will help support the great work they are doing on the front-lines while building their capacity to affect greater change and inspire more community engagement."
If we could only do one thing to help our environment what would you want it to be?

"Put your own oxygen mask on first! I have a core belief of "to affect the greatest outer change we have to have an inner change". It's powerful. If you transform yourself you can transform your home your business your neighborhood your world. Aim to take action everyday to hit three different things: your power, your purpose, your inspiration. And do so in a way that nurtures community and regenerates nature right where you live. One of the quotes I most often repeat is Ghandi's, "I have so much work to do today I'm going to meditate twice as long." Just invoke lots of little pauses to be mindful, to stay awake and engaged."
Thank you Trathen for your power and your purpose to give us inspiration.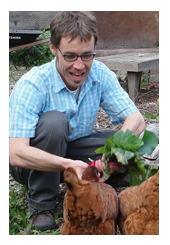 Trathen educates and works with engaged citizens and leaders to provide innovative solutions, which harness the power of nature and inspired action to build leadership and local self-reliance. He lives in the Petaluma River Watershed where he grows food, medicine and wonder while working to compost apathy and lack.