Posted -
01/18/2018
Increasing Impact in the Climate Movement
The Redford Center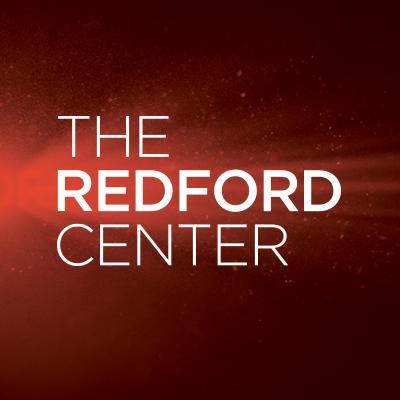 As far back as 2008,
The Redford Center
understood the power of environmental messaging: that if we continued to put the same-old-same-old gloom and doom red-alerts into the world, people would start to tune out, feel hopeless, and disengage. Our intuition was proved correct when we hired a firm to research the clean energy field, and do a poll about how everyday people understand climate change and energy.
What we found was that most of us take light switches and electrical sockets for granted, and few of us know where, exactly, our energy comes from, or how much of it we use throughout each day, week, or year. We learned that we are consuming energy at an increasing rate, and the impacts of climate change are occurring faster than even the climate scientists predicted. We also learned that the majority of Americans believe that climate change is real, and is happening. At the same time, we learned that the very same majority of Americans does not believe that climate change is caused by human activities, nor that it will affect them personally.
After convening several groups and digging in a bit deeper, we attributed this "disconnect" to the fact that
climate change is the "single most polarizing political issue" of our time
. Many who have not traditionally identified as "environmentalist" shy away from the gloomy climate messages in the media. Consider these headlines: "President Has Four Years To Save Earth" (2009) and "We're Past The Point Of No Return On Climate" (2016) and most recently "The Uninhabitable Earth" (2017) . It's no wonder people feel disempowered. The science and facts are of course important. However, the pervasive story has been dangerously skewed toward defeat.
So the one thing we knew for sure was that if we wanted to make an impact, we would need to get people involved. And if we wanted to get people involved, we would need to change the story. While
The Redford Center
has always been focused on the environment, our most recent campaign is focused on climate, specifically, to accelerate the clean energy movement. Because it turns out that clean energy is the perfect fresh and hopeful message for this moment in our history.

In 2016, the solar industry hit an all-time high
, renewable energy generation in the US continues to grow, and U.S. residents are standing up against fossil fuel overreach and winning. Everyday people want to know what to do, what can work, and what's worth the effort. And all over the country, communities are standing up and showing that clean energy is worth the effort. It doesn't matter what the motivation, clean energy is something anyone can relate to: for many citizens,
clean energy is a road toward energy independence
. For environmentalists, it's a solution for avoiding the most catastrophic climate scenario. For young people, clean energy is our best hope for a safer, more sustainable future. For businesses and investors, clean energy pushes technological innovation and opens doors to new markets. For the labor movement and disenfranchised communities, clean energy has the potential to create millions of green jobs and transform neighborhoods. Faith communities also resonate with the clean energy movement, as they have an advance directive to be responsible stewards of creation.
The Redford Center's big vision is to push our economy toward 100% renewable energy, and a big step in that direction will be to ensure that clean energy is accessible and affordable to everyone. In order to move in that direction, we created a film with the potential to invigorate the climate movement with a clear solution that everyone can get hopeful about, and get involved in.
Happening: A Clean Energy Revolution
spotlights the efforts of clean energy leaders like
Academy Award winning actor Mark Ruffalo
, the Republican
Mayor of Georgetown, Texas, Dale Ross
, the
former Secretary of the U.S. Navy Ray Mabus
, and
Apple Executive Lisa Jackson
, as well as the thousands of Nevadans who organized to overturn legislation that reneged on the promise to pay them back for the surplus energy they generated with their rooftop solar panels. With that incentive gone, the state's solar industry was crippled. That was back in December 2015. This past summer, those Nevadans worked together to get their state back on track, reverse the legislation, and
win an historic clean energy victory
.
Happening
highlights some of our best human qualities: ingenuity, innovation, and people-power. It makes clear the point that clean energy is much more affordable and accessible today than most people know. In fact,
clean energy micro-grid solutions are what's fueling relief efforts in Puerto Rico
, as the islanders work to rebuild from the devastation of Hurricane Maria. Study after study shows
clean energy technologies reduce smog, improve community health, and offer competitive business advantage
. What's not to love about that?
As
Redford Center Co-Founder and Chair, Jamie Redford, shares
, "If clean energy has a chance to offset the worst of climate change, then we have to change the story we are hearing and the dialogue we are having to get more support for it. It's not about what we put on our roofs. It's about what we put in our heads. And it's not just Tony Robbins' psycho-optimism either. We have the technology and the economy to avoid the worst. We just have to believe it, understand it — and act on it."