Posted -
04/05/2016
Introducing the 2016 Invoking the Pause Grant Partners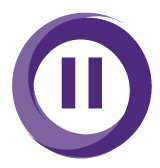 The
Invoking the Pause
Advisory Committee met recently to select grant partners for the 2016 grant cycle from a pool of over 30 applicants. The proposals came from scientists and artists, activists and actors. As we reviewed the requests, we were inspired by the creativity and quality of the collaborations seeking climate change solutions across so many different disciplines.
Our primary guidepost in making our selections is to support groups that demonstrate the potential to advance public awareness and engagement about climate change issues. We seek to fund new & emerging collaborations that might not otherwise find a foothold in the traditional climate change landscape. Because many of these projects are new collaborations, we are taking risks on new ideas that may not have a proven track record, but that excite us with their innovation and potential for impact.
This year, we selected the following nine projects to receive Invoking the Pause support:
An Invoking the Pause grant will allow the team of Sandra Kwak, CEO and Founder of 10Power, and solar explorations expert Sofi Hoysal to travel to Haiti to engage in community service work with various grassroots organizations, in addition to solar installation projects.

The two programs will participate in a 2.5 day retreat in the Columbia Gorge National Scenic Area to engage a diverse group of 10-15 visionary people in developing programs to promote community resilience in the face of climate change.

The duo of Lindley Mease and Theo Gibbs-Plessl (both teachers & researchers at Stanford University) will use the Invoking the Pause grant to explore, map and develop practical solutions to the challenges of climate displacement, particularly in the developing world.

Change the Bulb will take a Pause to develop a plan for switching public schools to LED lighting, reducing school expenses and carbon emissions while spreading awareness of climate change and energy efficiency to students, parents, and the media.

A team of collaborators (all of whom work with water in different ways) will take a two-part Pause to open up an urgently needed conversation about mitigation of and adaptations to climate change in the San Joaquin Valley, with a goal of bringing together diverse groups of people who might not agree on the severity or causes of climate change itself.

A Pause grant will support a gathering of Dancing Without Borders' circle of trusted allies to develop a plan for using art, facilitation & storytelling to amplify the success of the Sierra Club's 'Ready for 100' campaign.

The collaborators involved with the Planet Protector Academy will use a Pause to allow them to reflect on lessons learned during their climate action training program, Keep Cool, a digital program that motivates elementary school children to change their families' behaviors around climate impacts.

ORCA will convene a diverse group of scientists, educators, artists, students and advocates in The Island School at Cape Eleuthera, Bahamas to develop a plan for establishing environmental observatories in four different ecosystems on and around the island.

A group of 17 youth activists and climate justice leaders from SustainUS, who collaborated as U.S. youth delgates at COP21 in Paris, will take a two-week "Pause" to enable them to reconvene, reflect and plan the next steps of their shared journey towards a decarbonized U.S. economy by mid-century which they are calling "Zero by 2050".

In addition, we are excited to continue the momentum with
these projects
.
We are honored to be partnering with such an impressive group of individuals and organizations using creative approaches for addressing climate change. Stay tuned to the Invoking the Pause blog for news on each of these projects as the year progresses.