Posted -
01/14/2013
Maggie Kaplan Partners With Presidio Graduate School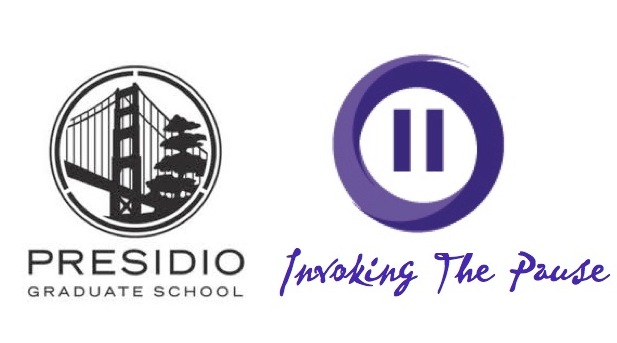 MULTI-YEAR COMMITMENT TO PRESIDIO GRADUATE SCHOOL FOR NEW 'INVOKING THE PAUSE ' SCHOLARSHIP FUND
SAN FRANCISCO, January 7, 2013 - Maggie Kaplan 'Invokes the Pause' for sustainable management students at Presidio Graduate School. A retired California-based corporate attorney turned philanthropist, artist, and change maker Maggie Kaplan has partnered with
Presidio Graduate School
to create the
Invoking the Pause (ITP)
Scholarship Fund.
The
ITP Schola
rship
will provide financial support to incoming MBA, MPA and Dual MBA/MPA sustainable management students starting with the Spring 2013 cohort.
Maggie Kaplan is the Founder and Executive Director of
Invoking the Pause
, an environmental small grants program designed to advance public awareness and engagement about climate change issues. By creating the
ITP
Scholarship Fund at Presidio, Kaplan has woven together two causes of utmost importance to her: the sustainability of the planet and the education of the social change agents of the next generation.
"By supporting student scholarships at Presidio Graduate School, two of my passionate philanthropic interests dovetail in this one program and its 'hands-on' educational approach," said Kaplan. "For me, that's a wonderful 'two-fer': both an 'ROI', a return on my investment, as well as an 'ROR', a 'return on relationships' I've been cultivating with Presidio!"
All incoming degree-seeking students will be considered for the
ITP
Scholarship. For additional information, please contact
Bethany Baugh
, Director of Admissions.

About Presidio Graduate School:

Presidio Graduate School educates and inspires a new generation of skilled, visionary and enterprising leaders to transform business and public policy and create a more just, prosperous and sustainable world. Through innovative MBA, MPA, Dual Degree and professional development programs in Sustainable Management, Presidio activates students and professionals across a range of disciplines, industries and sectors to bridge the gap between commerce and the common good.