Posted -
12/01/2015
Notes from the Field: Paris COP21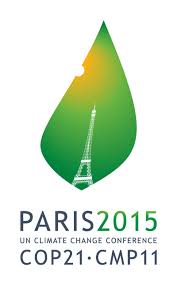 E2 (Environmental Entrepreneurs) in Paris Daily Update: From the Huffington Post to the Wall Street Journal to the Eiffel Tower.
The most important climate conference in decades is officially underway in Paris – and E2 is there.
More than a dozen E2 members and staff are in Paris or headed there now for the United Nations Conference on Climate Change that runs through Dec. 11.
E2 members representing our organization hail from California and Massachusetts; from Colorado and Maryland, from Iowa and Missouri, and even from Canada. Together, they're representing our entire organization from coast to coast and all in between. And they're echoing business voices everywhere in demanding action on climate change from global leaders, for the good of our economy and the good of our environment.
We wanted you to feel a part of this historic climate conference too - no matter where you are. Here's how you can keep up with E2 in Paris:
•
BY EMAIL:
Watch for an E2 in Paris Daily Update detailing E2 events and major issues at the climate summit. We'll include some fun stuff too - like features about our E2 members who are in Paris; what they're up to and what they're seeing at COP 21.
•
BY SOCIAL MEDIA:
Follow us on Twitter with hashtag #E2inParis or @e2org and @bkeefee2. Also check us out on Facebook.
•
ON THE WEB:
Tune in to our E2 in Paris Webinar on Tuesday Dec. 8, where you can hear more, directly from our E2 delegation in France. Also, watch
www.e2.org
for a special E2 in Paris section coming soon.
TODAY'S E2 IN PARIS UPDATES
*Readers of the Wall Street Journal woke up today to a full-page ad featuring more than 100 companies – including about 40 E2 member companies – calling on world leaders to take strong action in Paris to address climate change for the good of the economy and the good of the environment.
Along with E2, several business and environmental groups also were involved in this effort led by the World Wildlife Fund, but E2 got special notice/placement in the ad, since we brought more companies to sign than any other group. Check out the ad at
www.lowcarbonusa
.org and please share, Tweet and amplify however possible!
*After more than 20 investors led by Microsoft Corp. founder Bill Gates announced plans in Paris for what could be the biggest investment fund for clean energy in history, E2 weighed in with this
press release
, and these blogs on
Huffington Post
and
Medium
. As we noted, the
Breakthrough Energy Coalition
and a government R&D program announced Monday called
Mission Innovation
could be the clean energy moonshot program we've long needed.
*The White House today announced that 73 more companies have joined the American Business Act on Climate Pledge, demonstrating business support for action on climate change in Paris. In all, more than 150 companies have now signed the White House pledge – including E2 member's companies such as Autodesk, Energy Optimizers USA, One3LED and Intex Solutions.
See more details here
.
Troy and Amy Van Beek
MEMBER SPOTLIGHT
The first E2 members to arrive in Paris happened to be some of the newest E2 members. Amy and Troy Van Beek are the husband and wife team behind Ideal Energy Inc., a solar installation company located outside of Des Moines, Iowa. Amy and Troy, a former Navy Seal, will be speaking at an E2 press conference in Paris next week. Learn more about the Van Beeks by checking out this
cool E2 video about them
.