Posted -
11/03/2015
Reflections on the 2015 ITP Annual Gathering
by William Shutkin, President/CEO, Presidio Graduate School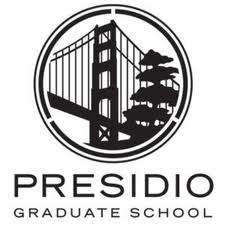 Intro by Maggie Kaplan, Founder/Executive Director Invoking the Pause:
Last week, on October 26-27th,
Invoking the Pause
brought together almost 40 people at the
Westerbeke Ranch
for its first ever 2-day Gathering! In addition to current 2015
ITP
and "Seeding Possibilities" Grant Partners attending, several "outsider allies" from various business and non-profit organizations were invited to add some flavorful additions to the diverse group of grant partners.
We inaugurated a theme for the first time, too --
Joseph Campbell's "S/hero's Journey",
a 12 step process, which all of us undertook individually and collectively.
Starting in ordinary reality with " meeting and greeting" each other on the first afternoon through a series of fun exercises, we followed the "call to adventure" culminating in a festive evening at the outdoor firepit -- complete with s'mores, music and singing. The next morning, we "crossed the threshold" into challenges and ordeals, which eventually leading to our return at the end of the day with the "elixir" of inspiration and renewal for the dedicated efforts of so many working to make significant contributions in the field of climate change/disruption!

One of our "outsider allies" William Shutkin, President and CEO of the Presidio Graduate School of Sustainability, was moved to write the following blog:

My Presidio Graduate School colleague
Ryan Cabinte
and I had the pleasure of attending the Fall 2015 Invoking the Pause Retreat in Sonoma last week as
ITP
"Allies." True to form, the event was a welcome opportunity for me and Ryan to take some time out of our usual schedules to gather with inspiring people, engage in thoughtful conversations and return to our day-to-day routines refreshed and reinvigorated.
Appropriately, the program theme was Joseph Campbell's "S/Hero's Journey." Adventure, crisis, victory, transformation. The retreat itself was an opportunity for each of the attendees to share his or her own "journey" in their pursuit of social change for climate protection. Listening to each of the
ITP
grant partners, I was able to experience vicariously their peaks and valleys, their struggles and triumphs. A major theme among the partners was the tension between art and science. Climate change is viewed largely through the lens of science and policy, a decidedly left-brain approach. Yet
ITP
largely supports artists and right-brain change agents. Talk about dissonance! This creative tension was shared among most of the
ITP
grant partners and defined at least part of their "s/hero's" adventure and crisis. How the grant partners will resolve the art/science divide will largely determine their victory and transformation, as well as society's, so the theory of change goes. A topic for next year's retreat perhaps?
A week removed from the retreat, I am still able to tap into the energy and solidarity among the group. Thanks to Maggie's singular vision and generosity, Ryan and I, and the entire PGS team, head into the last two months of 2015 with a renewed focus on our mission and a heightened sense of gratitude for being able to do the work we love.