Posted -
11/04/2014
Updates from the Field
by The Organic Life filmmaker Casey Beck

A well-known saying exists among artists:
"Your art belongs to you until you show it; then it belongs to everyone."
For so much of any artistic work's life, you hold its meaning and its message so closely... As an artist, and in my case as a filmmaker, you create grand plans for your film. You prepare the stage, you envision a road, and you anticipate the effects. But your dreams can only be so big. There are some things that you can't conjure even in your wildest imaginings.
Watching the influence of
The Organic Life
spread over the past year has been beyond what I could have hoped for. Over 750 free workbooks have been downloaded from our website, and the film has been streaming online for six months and is now available for free on
Hulu
! One of the dreams I had for the film was to have it broadcasted on television.
And one year to the day on our wedding anniversary, we celebrated its broadcast debut on the Pivot Network (http://www.pivot.tv/
).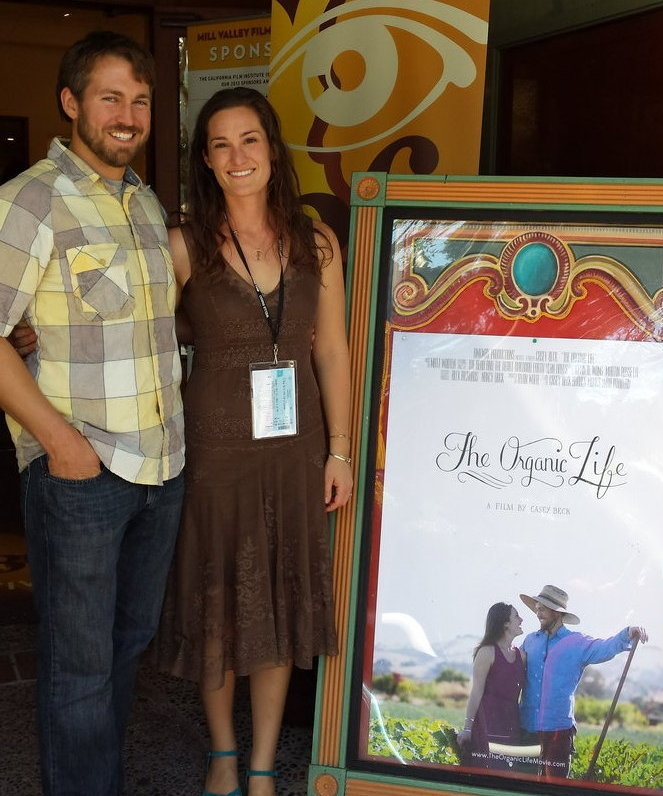 Amid all of these successes, the most beautiful and unexpected result was hearing from countless people who were moved by the film. I have spoken to fledgling farmers and descendants of generations-deep farm families, to people in Sonoma and as far as Maine about what the film meant to them. We love to hear each person's experience, and we are shocked by how many people now want to grow Hidatsa Shield Figure Beans (they're the ones that taste like bacon).
The outpouring of appreciation, commiseration, and sheer awe at the story, my story, has truly changed my life and work as a filmmaker.
Of course, there is one dream that I've held onto since releasing the film that has yet to come true: to know that Michelle Obama has seen the film and to connect with the
Let's Move
campaign. I guess you have to leave something to dream about…
If you haven't yet had a chance to watch The Organic Life, you can do so for free on Hulu: http://bit.ly/1xG60hf
Or purchase a digital download to own from iTunes: http://bit.ly/1pEz1WG

Casey Beck was a 2012 ITP Grant Partner and 2013 Seeding Possibilities recipient for her film The Organic Life (www.theorganiclifemovie.com). Austin continues to farm at Paul's Produce in Sonoma while slowly creating his own new farm in the area. Casey continues to show and speak about The Organic Life and has begun work on a new feature documentary This Just In about digital news (www.thisjustinmovie.com)