Posted -
05/22/2014
Whole Earth Summit Interview:
Terry Tempest Williams & Nina Simons

At the recent
Whole Earth Summit
,
ITP
Grant Partner, author and activist
Terry Tempest Williams
, and
ITP
Advisory Committee guiding light and co-founder of Bioneers,
Nina Simons
, were both interviewed. Hear their narratives about how they each aspire to affect change on this earth. In an excerpt from that interview, Terry recalls her
ITP
grant,
The Council of Pronghorn
, and its life changing impact.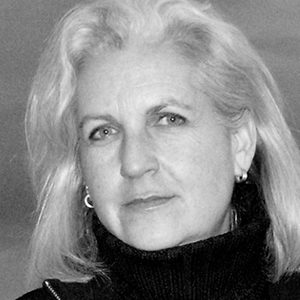 Terry Tempest Williams:
"How do we pay attention to what projects we are working on? I feel it in my body and my body doesn't lie. I also want to know - how does this project mirror the questions that keep me up at night? I think about - does it scare me? I want to go where I'm afraid – that's where my growth is and I also want to work with people that I love, trust, admire and respect. I think more than anything – as Nina said – what are the serendipitous moments? What is the synchronicity that follows this? I do believe that our life work is about paying attention, even to the surprises. My grandmother called it 'following the golden thread'."
Interviewer:
I love how the two of you sharing is like weaving a beautiful tapestry together and I see you passing the weft back and forth and it's a very rich matrix of colors. I would love to hear some examples in the field of your work and how it's impacted and shaped you into wanting to continue to weave this golden thread into the vision of the whole earth. You are both so connected to the earth and the heart of humanity – that is how you live your lives and it is part of the thread of your life.
TTW:
"I can give an example. One of the projects that really shaped me and changed my life was a project very close to home. Nina and I were at this gathering in 2010 (
Invoking the Pause Convening
). It was created by a woman named Maggie Kaplan who was thinking about the power of 'invoking a pause'. We live in a world that privileges busyness and to me busyness is mindlessness. And
Maggie wanted to ask what would happen if we slowed down and really paused to think about where we live and what role all this might have in climate change
and so she put out a call for proposals. A young women named
Felicia Resor
who is a ranchers daughter in Teton county Wyoming and a humanities student at Yale University and is a friend of mine and another friend
Ben Roth
who is an artist who welds amazing structures out of metallurgy got together. The three of us thought - wouldn't it be wonderful to work together, and what might this pause look like in relation to climate change? We all live in Wyoming. We knew that if Wyoming was a nation it would be the 4th largest coal producing country in the world. We thought we knew our home ground. But we thought if we were given the opportunity to travel throughout the state of Wyoming - whose economy is largely coal, oil and gas, coal bed methane – what might we find? And
what would come up if we paused for a year
? We did exactly that and were were able to get this (
Invoking the Pause
) grant and we circled the state – recognizing the irony that we were driving but we also did a lot of walking. We went to the
Jonah fields
outside Pinedale and in the shadow of the Windriver mountains what we saw was the nighttime sky we had grown up with as children was gone and it felt like thousands of Eiffel Towers - only not in the city context but in oil rigs.
What we recognized was the Pronghorns that can run up to 60 mph and are associated with freedom and wildlands and wildness were absolutely lethargic, laying down, stopped at every turn by a network of roads and infrastructure that looked like an exposed nervous system.
We saw what the open pit coal mines looked like, we saw the state of coal bed methane. We saw people who were told - you think you own this land? You don't. You own the surface rights you don't own the mineral rights and they had oil rigs right in the front yard of generational ranches. When we 'paused' we realized that yes, we are all complicit in this. We realized that living in Wyoming any child can receive a free college education because of the royalties of the extraction industry. We also saw towns that could no longer drink their water. But what we really saw in this whole process were the pronghorns, bearing witness from the Pleistocene age – ancient beings that would not allow us to avert our gaze. Together we created a circle, a council, of pronghorn. 23 skulls from 23 counties in the state of Wyoming that were floating above a spine of ranchwood - the posts from fences that mark ranches rooted from detritus found in oil fields. And in that circle, that council of pronghorns we felt the power of witnessing.
That was the project that changed us
. Felicia ended up going to law school at the University of Wyoming in oil and gas with a bow toward arts. Ben completely committed and rearranged his business practice to that of sustainability, creating animal sculptures that honored the earth. I think, for me, I realized that I wanted to go back into the sacred space of writing about community, about the animals we live among. Particularly the path of the Pronghorn.
That proposal changed our lives.
It found its way to the
Cathedral of St. John the Divine
(New York) as
wind horses
– what the Araphoe call the Pronghorn.
Magic. The Pause."
Click here to download the audio interview.