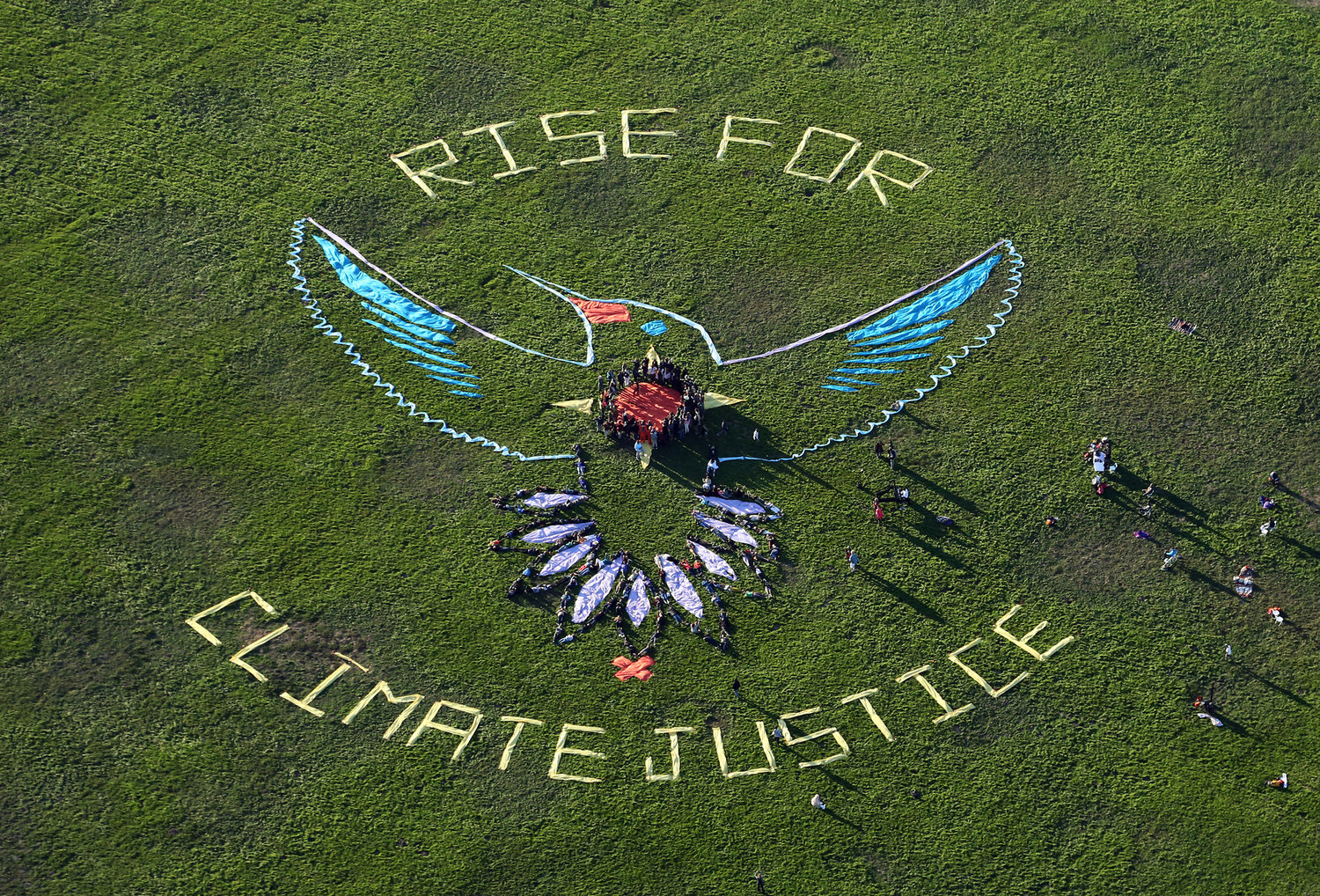 On the eve of the Global Climate Action Summit, environmental advocates, youth, local community leaders and Indigenous people from around the world converged at Crissy Field, under the iconic Golden Gate bridge in San Francisco. Together, participants created a large-scale aerial art image as they were immersed into an avant-garde musical journey.
The experience was meant to convey that honoring Indigenous Rights by Standing for Climate Justice is key to a truly 100% Renewable Energy Future.
Film by Teena Pugliese. View here.
Produced by Dancing Without Borders & Spectral Q
Aerial Art by John Quigley of Spectral Q
Image inspired by illustration of Jhon Cortés
Choreography by Magalie Bonneau
Creative Direction by Magalie Bonneau & John Quigley





By 2016 ITP Grant Partner Magalie Bonneau, Founder, Dancing Without Borders
The
Pause
retreat we recently hosted was an invitation to explore how we could enroll those who work at the intersection of participatory art, storytelling with those campaigning for a 100% renewable future at policy levels into building a movement that's led by the power of the arts. For a few days, we explored how we could support greater grassroots engagement in shifting the cultural and political narrative around climate change by making the movement irresistible and compelling.
» Read More