Posted -
11/14/2013
Grant Partner Gathering Musings -
By Maggie Kaplan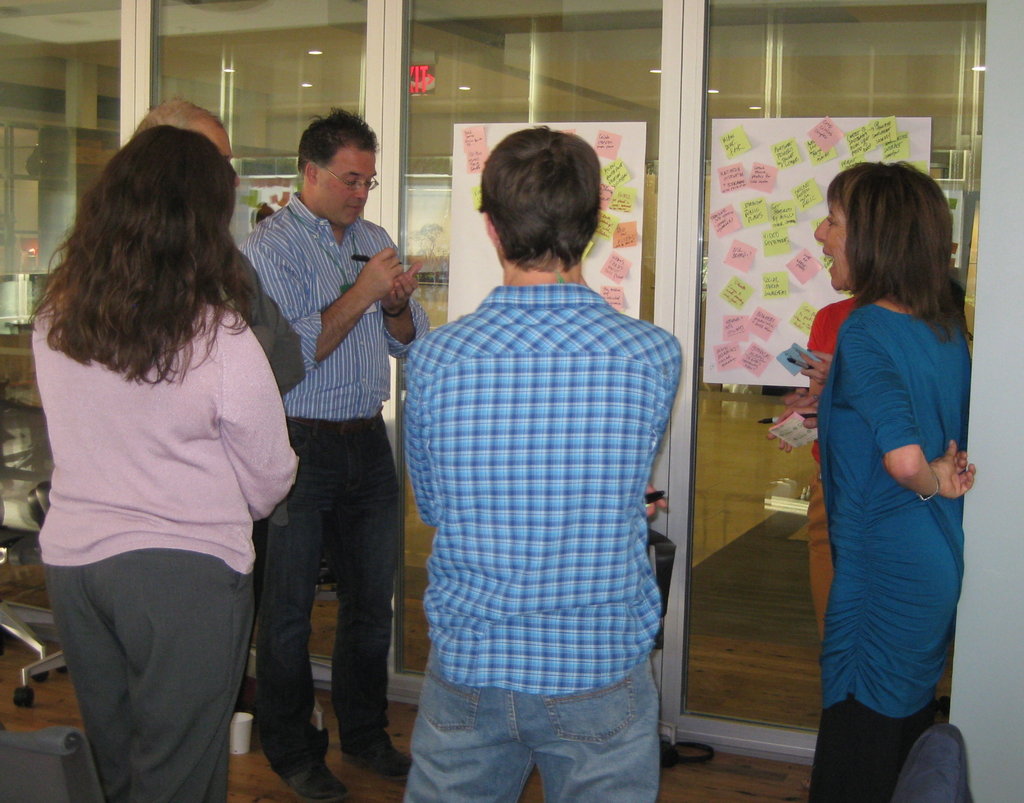 In reflecting back on our
ITP Grant Partner Gathering
of a few weeks ago, I am struck by the dynamism of bringing such creative people together for an entire day to learn from each other, to share, and to brainstorm together. One of the Grant Partners,
Joshua Fouts
, Executive Director of Science House Foundation, was most inspired by: "…
the collaborative energy and synergy created between the people and ideas that Maggie has curated, invested in and convened in this community that we are building
." He was struck with a sense of wonder at being part of an art project - the sculpture and scaffolding of creative ideas built around my vision.
See a short video clip from the day here.
In thinking about the art project metaphor coalescing as various grant partners help to frame and enlarge my initial vision, I spoke with
Nina Simons
, an
ITP
Advisory Committee member, as well as
Co-Founder and Co-CEO of Bioneers
. We discussed how both
ITP
and Bioneers reflect an "artistry". We often don't think of artists as people engaged in philanthropy, where the traditional materials of paints, paper and canvas are traded for a different palate. Yet, isn't that what some of us are doing with another medium - manifesting a vision by identifying and bringing together diverse practitioners from different disciplines, whose collaborations help advance social and environmental change.
By establishing an annual gathering of current and past grant
ITP
partners, we are creating a larger network of collaborators.
Janine Benyus
, an award winning biologist, popularized the new science "
biomimicry
" that studies nature's models and then imitates or takes inspiration from these designs and processes to solve human problems. Benyus suggests looking to nature's networks and how participants are connected to each other, which in turn strengthens the whole network's capacity for innovation and resiliency.

I believe that gathering all of us together for a stimulating day of learning and cross pollination has strengthened the fabric of our
ITP
network. Already grant partners are reaching out to connect in new ways with each other. One tangible outgrowth is the 3 minute video which captured highlights of our time together that
Casey Beck
, our documentary filmmaker Grant Partner, produced. Please take a look at the video link below to feel the flavor of our day!
ITP Grant Partner Gathering Video